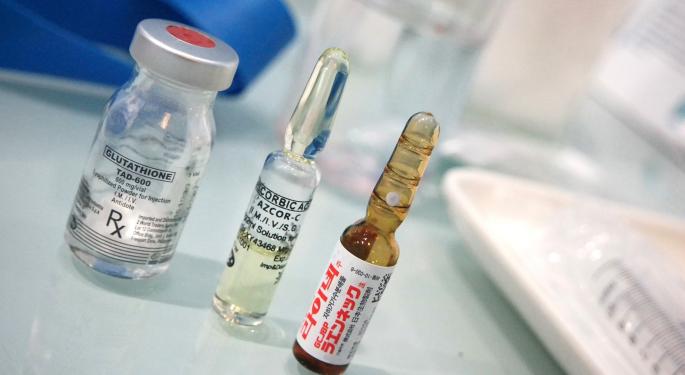 Short investor interest in a number of biotech stocks dwindled the first two weeks of July, with two stocks leading the trend with share prices for each growing modestly.
Biotechnology is one of those segments that has had a rough go so far this year. And yet, short-selling interest in many of the leading biotech stocks faded in the June 30-July 15 settlement period, ahead of Q2 earnings reports.
Celgene Corporation CELG 0.84% and Medivation Inc. MDVN 2.4% lead the way among stocks causing short-sellers to lose interest.
The New Jersey-based company focusing on treating cancer and inflammatory diseases, Celgene saw its shares drop more than 14 percent to around 7.13 million shares in the first two weeks of the month. That was 0.9 percent of float, and the lowest short interest so far this year. At recent average daily volumes, it would take less than two days to cover short positions.
Canaccord Genuity anticipates big upside in Celgene due to its pipeline. The share price ended the two-week short interest period up more than 4 percent -- as high as 6 percent at one point. The stock now is down more than 9 percent year-to-date.
Likewise, San Francisco-based Medivation had declined more than 13 percent from the previous period. But the company recently fended off a hostile takeover, with short-sellers seeing shares rise 4 percent, giving almost half of it back during the two-week settlement period. The share price now is around 30 percent higher year-to-date, compared to Nasdaq's gain of less than 3 percent.
The nearly 2.77 million shares most recently reported was 1.7 percent of the float, as well as the smallest number of shares short in the past year. The days to cover remained a little more than one.
Among other biotechs short-sellers shied away from include: BioMarin Pharmaceutical, Gilead Sciences, Illumina, Incyte, Opko Health, Regeneron Pharmaceuticals and Vertex Pharmaceuticals. The short interest in ACADIA Pharmaceuticals, Amgen and Seattle Genetics was about the same as on the previous settlement date.
Bucking the trend, these biotechs had double-digit percentage rises in the number of short shares: Alexion Pharmaceuticals and Juno Therapeutics; Biogen saw a more modest gain.
At the time of this writing, the author had no position in the mentioned equities.
Keep up with all the latest breaking news and trading ideas by following Benzinga on
https://twitter.com/Benzinga
.
© 2016 Benzinga.com. Benzinga does not provide investment advice. All rights reserved.