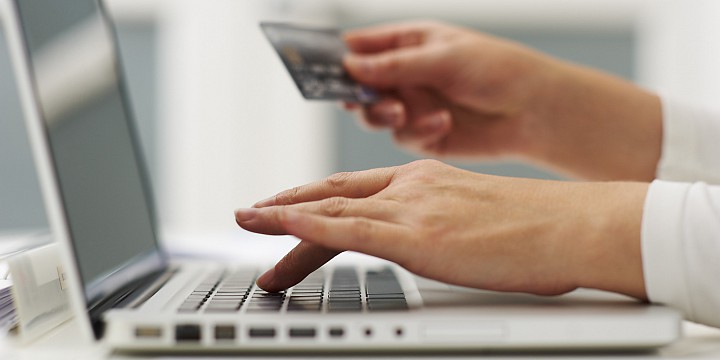 Just think about it. A few years ago, you had to waste your time by getting in the car, spending money on gas, spending your valuable health and resources to go to the market and buy something you need. Except these things, you had to spend way too much money on things, that you can get online for, sometimes, 70 % off. Well, things changed, and now we have Ebay, Amazon...
Yes, there are online scams. People can take the money and run away, and you can't do nothing about it, but that's the risk of online shopping.
You can lower the risk by following these simple steps:
1. Pay attention to the website
If the website and the prices look too good to be real, they probably are. Beware of misspellings, because they can lead you to a site that looks just like, let's say - ebay.com, but in reality, its escam.com. See where i'm getting? Just a tiny mistake, and you are off to "ebey.com", where you lose your hard-earned money. Look for sites that start with "HTTPS://" in the link section.
2. Do not reveal your personal info
These sites usually don't need your birthday, security numbers, family members names and info like that. Stay on the safe side by only giving information that is necessary for the business.
3. Check your Paypal
Do not wait for the credit card bill to come at your doorstep, because you only have 30 days to submit that you have gotten in a serious fraud.
If you see any transaction in your account that you didn't make or approve, contact the customer support immediately! Get your money back while you still can.
4. Use very good passwords
Create a very good password for your own safety, because hackers just sit around and wait for you to change your password to something like "yourname123". There are programs that check millions of passwords in a second, and can steal all your account money and items within minutes.
5. Avoid using public Wi-Fi
When everyone has access to the same internet connection in a coffeshop, things can get a little weird and unsecure. Since you are on the same IP as the hacker, he can see everything you are doing, and if you are entering your credit card info, you are out of luck. Do NOT use public Wi-Fi for anything that has to do with money.
6. Check other sellers and item reviews
You found the item you were looking for, and have made your purchase on the first vendor that was available? Wrong move, you could have spent less money for that item from a different vendor. Maybe the quality wouldn't be so good, or it could be better, but you didn't check, and you lose this time.
7. Install Anti-Malware programs
This may sound silly, but is really, really important.
Malware is a program that can mask itself to something that is useful, but only steals your data.
You don't want your credit card stolen by an app called Virus protector, and this is just an example, malware has been found in browsers, too. So, keep antivirus and anti-malware programs up to date to stay safe.
And the most important thing is, NEVER give away your credit card PIN to any site.
This can often lead to getting your identity stolen.