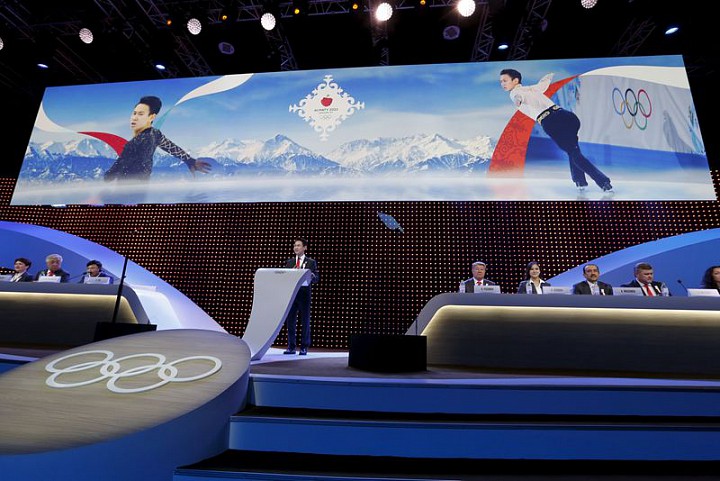 KUALA LUMPUR (Reuters) - Organizers of Almaty's bid to host the 2022 Winter Olympics made an impassioned plea to the International Olympic Committee (IOC) on Friday, urging members to resist the temptation of choosing their bigger rival Beijing.
During their one-hour presentation in downtown Kuala Lumpur, the high-powered delegation from Kazakhstan asked the 85 IOC members who will decide the vote to send a positive message to all developing countries and award the Games to a Central Asian nation for the first time.
The Kazakhstan Prime Minister Karim Massimov told the members that the IOC has a long tradition of taking the Games to new regions and he urged them to do the same with Almaty.
"We ask you to have faith in us...
More