Just wanted to follow-up to this
EUR/CAD analysis and possible trade set-up from earlier in the week
. I had mentioned that we had an important break of a resistance level at 1.3915 and that if the momentum in this pair held, we had a pretty straight shot to 1.4335 if we looked at the weekly chart.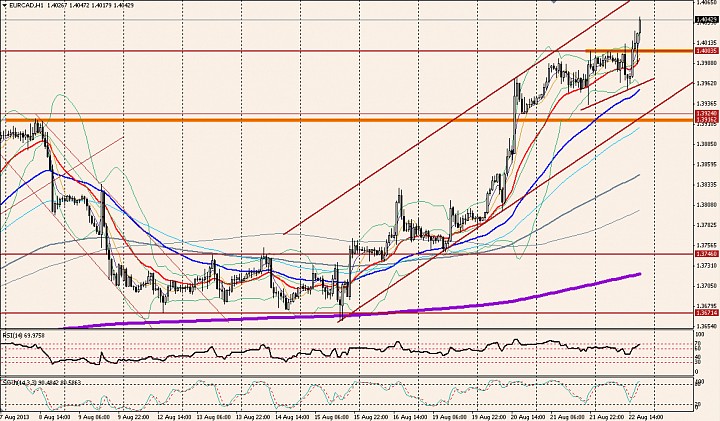 While the pair slowed its advance yesterday and overnight, it did establish a new short-term resistance to monitor - the whole number of 1.40. At the same time it had created some higher lows.
It was the release of very weak Canadian Retail Sales that acted as the catalyst for the pair to break out from its holding pattern and extend its upward move, giving more credence to the recent up-move, as well as giving us a new level of support (the old 1.40 resistance) for any potential pullbacks.
I will continue to be bullish this pair as the CAD has had a few reports now showing weaker economic data while the EUR data has been generally supportive of improvement -
like the Euro-zone PMI data I wrote about earlier today
.
Let's see if we can continue the trend here, and I'll follow up with this pair if there are some interesting developments.
- Nick