InvestorPlace - Stock Market News, Stock Advice & Trading Tips
Shares of electric carmaker Tesla Inc (NASDAQ: TSLA ) reached record highs this week, turning a seven-week rally into an eight-week advance. TSLA stock is now up 33% from its early March low.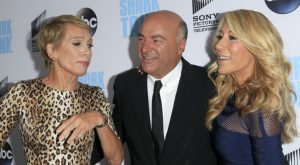 Source: Shutterstock
The momentum is impressive, to say the least.
On the flipside, given some of the rhetoric that has surfaced this week, it would be easy to fear the big rally is nothing more than a setup for a big wave of profit-taking.
Namely, Pacific Crest analysts Brad Erickson and Elliot Arnson expressed doubts that Tesla would be able to reduce its production costs enough to make the Model 3 a fruitful venture . And Kevin O'Leary - you know him better as Mr. Wonderful on TV's Shark Tank - suggested Tesla stock could fall between 30% and 40% from this week's highs .
The outlooks sound grim, particularly given O'Leary's assessment. Ironically, however, his bearish rationale is the very reason to not yet bet against TSLA stock .
A Wall of Worry
It's something yours truly has said before, but it bears repeating now: Tesla isn't an investment in an electric car company, nor is it (now) and investment in a solar panel maker. Buying TSLA stock is an investment in a premise , or a gamble, on what the market will think of cool electric cars six months to two years down the road.
You have to play that game of psychological chess if you want to have any shot at making any sense of, or making any money with, Tesla stock.
As it turns out, Kevin O'Leary sees things in a similar light. On Monday he commented:
"I'd argue there's a 30-40% downside in Tesla's stock...
More