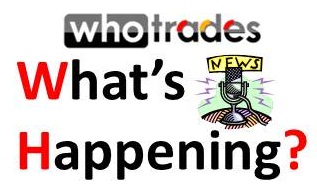 Upcoming S&P 500 Earnings Releases:
Before the Bell:
CarMax, Inc.                            
Walgreen Co
---
Important Data Releases:
Japan:
Tentative Time Bank of Japan will release BOJ Press Conference, which covers the factors that affected the most recent interest rate decision, the overall economic outlook, inflation, and clues regarding future monetary policy.
UK:
4:30AM EST Office for National Statistics will release Current Account, which measures the difference in value between imported and exported goods, services, income flows, and unilateral transfers during the previous quarter.
Canada:
8:30AM EST Statistics Canada will release Core CPI m/m, which measures change in the price of goods and services purchased by consumers, excluding the 8 most volatile items, and will also release Core Retail Sales m/m, which measureschange in the total value of sales at the retail level, excluding automobiles.
US:
Tentative Time US Senate will have Fed Chairman Nomination Vote to pass or reject the nomination of Janet Yellen as Federal Reserve Chairperson for a term, Feb 2014 - Jan 2018. 60 votes are needed to bring the nomination debate to a close and hold a vote requiring a simple majority to pass.