You can thank the little guy for Dow 20,000.
That's the takeaway from data tracking money flows into and out of stocks, according to an analysis by JPMorgan Chase & Co.
The telltale sign retail investors are behind the longest string of U.S. stock highs in decades? An $83 billion surge of cash into passive strategies so far this year amid a $15 billion withdrawal from actively managed funds. That's on top of evidence that institutional traders have backed away, the bank says.
"Investors are normalizing their equity fund buying; this is a return to normal," Nikolaos Panigirtzoglou, global market strategist at the U.S. bank, said in a phone interview.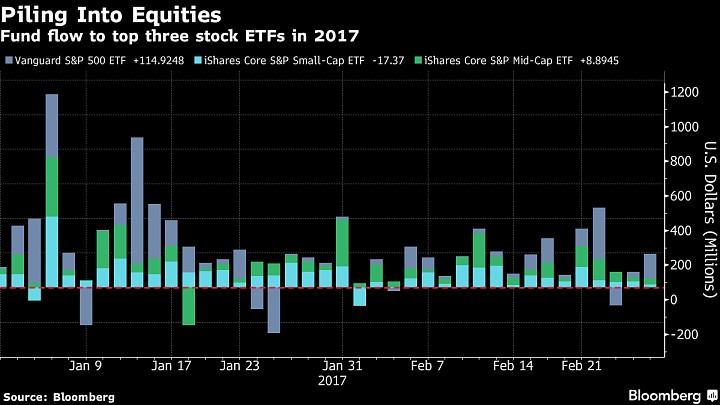 After years of snubbing the asset class in favor of fixed income, retail investors are showing pent-up demand for stocks amid an escalation in risk-taking and projections for economic growth since the November election.
From the $86...
More