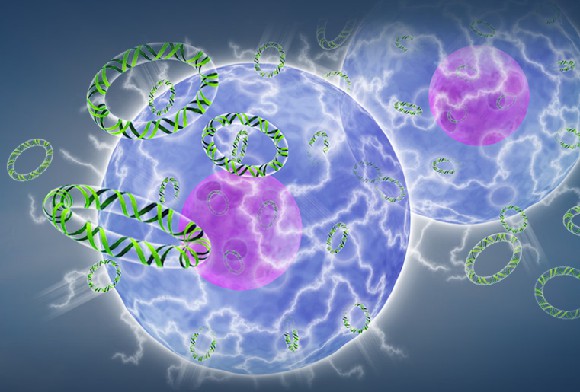 At first glance, Inovio Pharmaceuticals (NASDAQ:INO) and Juno Therapeutics (NASDAQ:JUNO) might appear to have little in common. Inovio focuses on synthetic DNA immunotherapies, while Juno has hitched its wagon to chimeric antigen receptors (CAR) and T cell receptors (TCR). Also, Juno's market cap currently stands nearly eight times larger than Inovio's.
However, Inovio and Juno have some similarities, including some big-name partners and promising pipelines. Which of these two up-and-coming biotechs is the better buy for investors? Let's take a look at the positives and negatives of each stock.
Positives
Inovio's cervical dysplasia immunotherapy, VGX-3100, which demonstrated efficacy in a phase 2 trial, could be its first shot at commercial success. The company plans to begin a phase 3 clinical study for VGX-3100 later this year. Some estimate that the vaccine could reach peak annual sales of around $500 million if approved by the FDA.
The recent buzz for Inovio, though, has centered on its efforts to develop a Zika virus vaccine. The biotech announced good news in February from pre-clinical testing of its experimental vaccine. Inovio is one of a handful of leaders in the race to develop a reliable preventive treatment for Zika.
It also has teamed up with a couple of major drugmakers. AstraZeneca's MedImmune group acquired the rights to INO-3112, an experimental cervical cancer vaccine. Meanwhile, Roche and Inovio are partnering to develop a hepatitis B virus immunotherapy.
Juno doesn't have any products quite as...
More