The advance US 3Q GDP report - the 1st of 3 - came in stronger than expected at 2.8% compared to forecasts of a 2.0% increase.
Here's a good graphic for looking at the composition of GDP: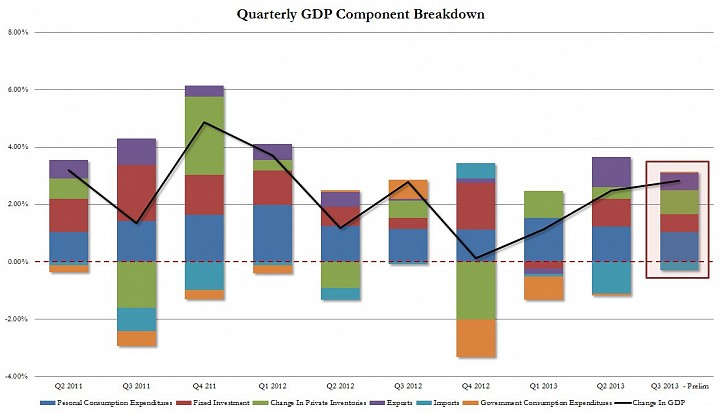 (Courtesy of ZeroHedge)

The important thing to notice is that around 0.8% of that growth was fueled by inventory accumulation, which is volatile and could be pulling demand from the 4Q and will have a "make-up" period when inventories are then rundown. 
Personal consumption was at 1.5%, slightly lower than in the 2Q.