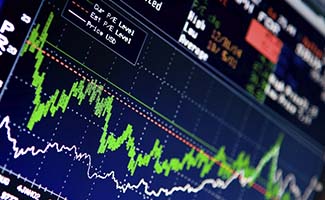 When value or growth investing fails to fetch sustained profits, one should explore another time-tested winning strategy that simply bets on the frontrunner stocks.
Translated, one of the most successful strategies today is to get in on momentum stocks at the right time.
At the core, momentum investing is buying high, selling higher. It is based on the idea that once a stock establishes a trend, it is more likely to continue in that direction than move against the drift. Thus, this strategy calls for hitching a ride on an already fast-moving train, without fretting about valuations or growth prospects. But why does the momentum strategy work?
There is a simple reason behind this. It works because we are humans!
There's a whole laundry list of behavioral biases that most investors exhibit and these emotional responses and mistakes are the very reason that the momentum strategy works. For instance, there areinvestors who are anxiousabout booking lossesand hence hold onto losing stocks for too long, hopeful of a rebound in the prices. On the other hand, a few investors sell their winners way too early.
Furthermore, investors initially tend to under-react to news, events or data releases. However, once things gain clarity, they tend to go with the flowand overreact, causing dramatic price reactions.
These behavioral problems extend trends, and thusopen up huge opportunities for momentum players. So basically, it's a way to profit from the general human tendency to extrapolate current trends into the future.
Momentum investing is thus based on that gap in time that exists before the mean reversion occurs, i.e. before prices become rational again.
Momentum strategies have been known to be alpha-generative over a long periodof time and across markets. So obviously, this strategy is quite tricky to implement, as detecting these trends is no child's play.
Here, we have created a strategy that will help investors get in on these fast movers and make handsome...
More