Rite Aid (NYSE:RAD) shares sank more than 10% in early afternoon trading Thursday after the No. 3 U.S. drugstore operator reported second-quarter earnings that fell to 2 cents per share from 13 cents a year earlier, missing analysts' views by two cents.
But revenue of $7.7 billion, a gain of 17.5%, was above expectations, as was its $346.8 million in adjusted earnings before interest, depreciation and amortization.
The company lowered its EPS guidance for the full year to 12-19 cents per share from 14-22 cents previously, below analysts' consensus estimate for 21 cents.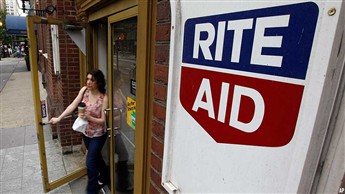 Same-store sales' guidance for the full year was also lowered — to 1.5%-2.5% from 2.5%-4.5% previously...
More