Here's a neat infographic of the Indian Rupee's recent collapse: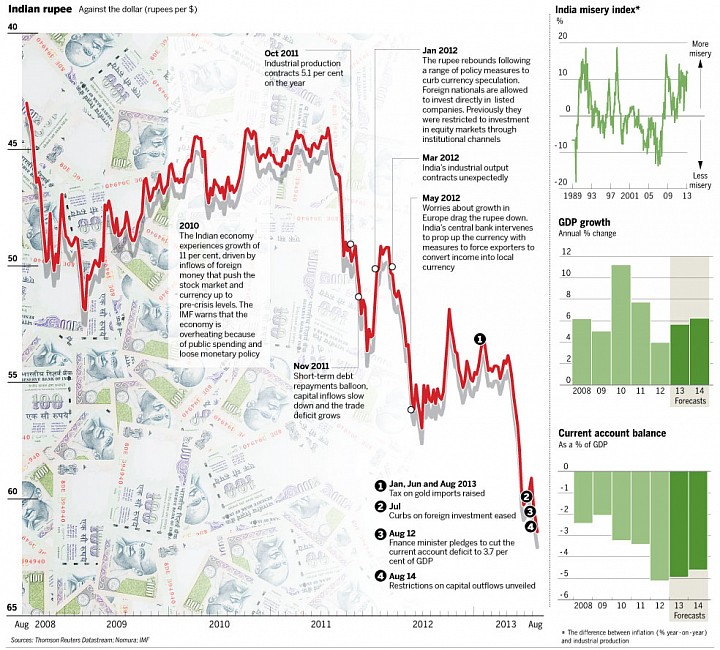 Courtesy of
ZeroHedge
Of course, over the 2 weeks since that graphic was compiled, the rupee has slid to 68.82 per USD, so mentally add another 6 rupee's more of falls to the steep decline already seen in August.
For more on what's driving the pressure on India, The Economist did a nice story on it this week.
Check it out here
.
- Nick