Shares of LinkedIn (LNKD - Get Report) , the online professional networking platform, have been moving in 35-week cycles of rising prices and declining prices. They now look like they are prepared to start another uptrend.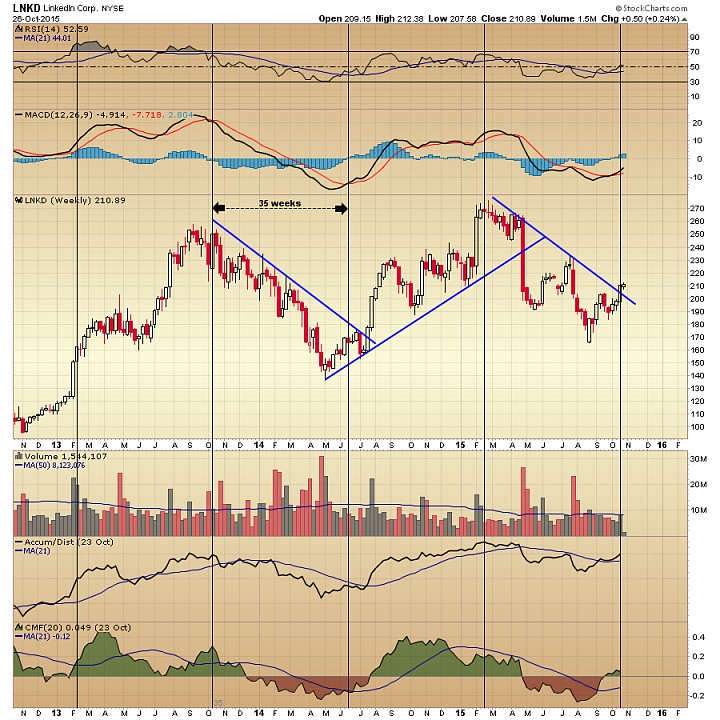 The weekly chart shows that the pattern started with a rally that began in early 2013, followed later that year by a drop in the stock price that created a clearly defined downtrend line. The next up cycle began after a break above that downtrend line in June 2014, and 35 weeks later, the stock saw new highs. Those highs were followed by a series of lower highs and lower lows this year.
Now, at another cycle low point in time, the stock price is...
More