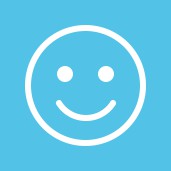 Crude Oil - Surfing the Elliot Waves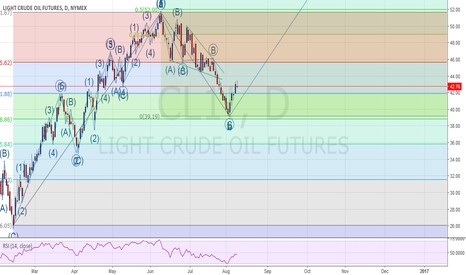 Crude has elected a reversal at the 50% retracement point of the previous rally. Our Elliot Wave counts identify the current trend as bullish . We remain in a corrective pattern within the larger cycles, the last rally from the $30's to the $50's was the A wave in an ABC correction. The rush down from $50 to $39 was a three wave countertrend correction B wave, and we have now entered wave C of the larger corrective cycle.

However, there is some caution to be recommended. Oil is currently completing the first impulse along the bullish trend . There is good reason to expect consolidation and profit taking in the near future, which is likely another buying opportunity before the next bullish impulse wave. Note that we are not showing projections for the lower wave cycles, only the expectation of the largest cycle to resume.

With this in mind, what is being posted here is my opinion and my own analysis, and traders should not trade purely on my opinions. This post is not meant to be taken as advice to buy or sell anything. Feel free to use it as informative, but I am not responsible for your trades. I am not posting entries, targets, or stop loss levels for this reason.

We do expect oil to retest the high over the course of the next few months.but due to the fact that the last correction was sharp we expect this to be a slow, steady ride upward after the incoming consolidation.