Snap Inc. ( SNAP) may call itself a camera company, but it's not selling a lot of its Spectacles.
You know, the camera-equipped glasses that seemed like it had the potential to make wearables cool again, while changing the way users record video on Snapchat. Spectacles were announced last September to great fanfare and via some quirky, yellow vending machines that popped up randomly around the country. The releases would draw big crowds that, in some cases, waited in line for as long as six hours to get their hands on a pair.
But that excitement seems to have died down, per some new sales data included in Snap's second-quarter earnings report. Snap CFO Drew Vollero noted on Thursday that the company's other revenues came in at $5.4 million, of which a "substantial amount" was driven by Spectacles. At $130 a piece, that means Snap sold about 41,500 pairs of Spectacles, which would be a 35% decline quarter-over-quarter. Snap brought in $8.3 million from Spectacles during the prior period.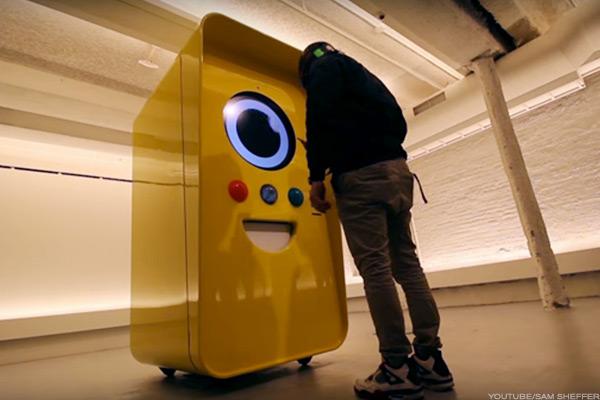 Snap sold Spectacles via these yellow...
More