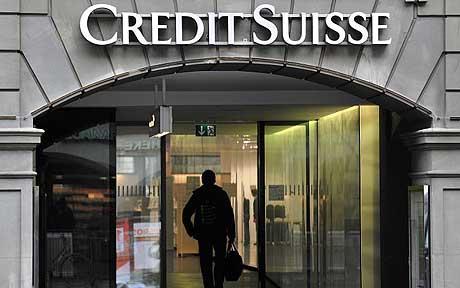 According to reports, Credit Suisse is expected to enter a guilty plea and pay a settlement of nearly $2.5 billion to end a tax-evasion probe.  The firm allegedly helped wealthy Americans evade taxes.  
Under the terms, $700 million will go to U.S. regulators and $1.7 billion will go to the Justice Department.  Of the $700 million, $100 million will go to the Federal Reserve and $600 million to the New York State Department of Financial Services.  This shows that the Department of Financial Services has become quite powerful overseeing Wall Street compared to its peers.
A guilty plea could lead regulators to revoke a bank's charter to operate, although it's very unlikely.  A revoke of charter would amount to the death penalty for a bank and cause a huge ripple effect in financial markets.