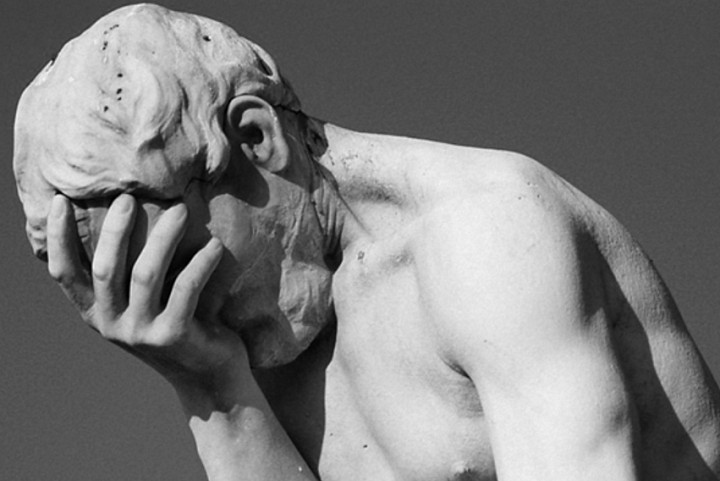 And how to find top picks from Wall Street's best analysts
Trading based on analyst research is nothing new – for years, retail investors and professional investors have been making investment decisions on the price targets and stock rating of sell-side analysts. However, this might not be as simple as it sounds. There are thousands of analysts and not all of them have a strong track record (to put it mildly). So, how can you profit from this?
We often cover top analyst stock recommendations. In this post we wanted to flip the subject round and take a look at bad analyst advice. TipRanks tracks over 4,500 analysts on over 5,000 stocks- giving us the lowdown on the best and also the worst analysts. Using this valuable information, you can see which stock ratings to ignore or even to inverse by carrying out the opposite activity.
A recent study, Analysts' Consensus Forecasts and Mispricing [2017], considered this very issue. The authors conclude that the results "unambiguously show… that analysts' rankings are persistent in consecutive years." As a result, bad performance is predictive of future performance. "Low quality" analysts "tend to retain their ranking category and have a high absolute forecast error in the following year" says the study.

Fresh stock insights 
With this approach in mind, we crunched the data and found stocks where following bad analyst recommendations may have led to a loss rather than a profit.
Tesla Motors (NASDAQ:TSLA): if you followed the lone Sell rating from a well-known analyst on this controversial auto stock, you may well have been disappointed. Check out the analyst's very poor success rate and average return on the stock of just 20% and -14% respectively:

And it is not just the rating that stands alone among the Buy/ Hold ratings- the $190 price target is also far below the other $300 plus price targets:

Take another analyst like Morgan Stanley's Adam Jonas, who has a strong track record on Tesla, and we can see that he recently reiterated his TSLA hold rating with a $305 price target- $115 higher than the other price target.
Range Resources Corp (NYSE:RRC), a Texas-based oil and natural gas company has a Strong Buy analyst consensus rating and an average analyst price target of $35. This suggests big upside potential of 67% and an optimistic future. However, all the buy ratings in the last month are from analysts with a one to zero-star rating.
And the only analyst that is better than average, Barclay's Thomas Driscoll, reiterated a Sell rating on the stock 17 days ago. Even more tellingly, Driscoll's 12-month $20 RRC price target is the only target below the $21 current share price:

Other stocks where we can see this pattern include Netflix (NASDAQ:NFLX), where the lone Sell rating is from the worst-performing analyst, and Newfield (NYSE:NFX)  where 9 out of 10 of the stock's recent buy ratings are from 0-2 star analysts.
So why should you listen to analysts at all?
Analysts still have a key role to play because superior performance, like poor performance, is also predictive. The 2017 study finds that: "analysts who are categorized as the high-quality ones in terms of their forecasting accuracy in the firm in a given year tend to be ranked as the high-quality ones in the following year as well." This fact should give investors confidence in following top-rated analysts.
Indeed, "as the number of HQ analysts following [a stock] increases, the accuracy of the average of their estimates improves and exceeds that of the consensus." In other words, the more top analysts that are following a stock, the more accurate their ratings become. So before following a consensus rating, investors should check the star-rating of the analysts involved.
And while we are in earnings season it is worth pointing out that analyst performance weighs in on earnings season forecasts too. Superior information in high-quality analysts' forecasts not only predicts the immediate reaction to earnings announcements but crucially predicts the long-term market response as well.
But what are these top analysts recommending?
The Daily Analyst Ratings tool– which reveals all the latest analyst stock ratings- allows you to filter for only ratings from analysts that consistently outperform the market. These are the analysts with a four or five-star rating.
For example, using these filters, we can immediately see that Robert W. Baird analyst Colin Sebastian, one of the top 25 analysts on TipRanks, reiterated his Ebay (NASDAQ:EBAY) buy rating two days ago with a $38 price target (3.8% upside from the current share price).

In fact, if we click on Sebastian's profile page and on his Ebay rating, we can actually see all his past activity on the stock, including his impressive success rate and average return:

And if we go to the Ebay stock profile page we can see a sea of analysts with a strong track performance- reiterating the validity of the 'Moderate Buy' consensus rating. TipRanks users can also select the 'best-performing analyst consensus and price target' option on any stock profile page to instantly cut out under-performing analysts.

The post Les Misérables: Beware of bad stock advice appeared first on TipRanks Blog.