Yesterday I highlighted the
UK employment data and the news that the BOE had moved its forecast for when the unemployment rate may drop to 7% by a full 18 months
which was a positive factor for the GBP and suggested that the EUR/GBP was a good pair to take advantage (because EUR macro catalysts have been negative recently).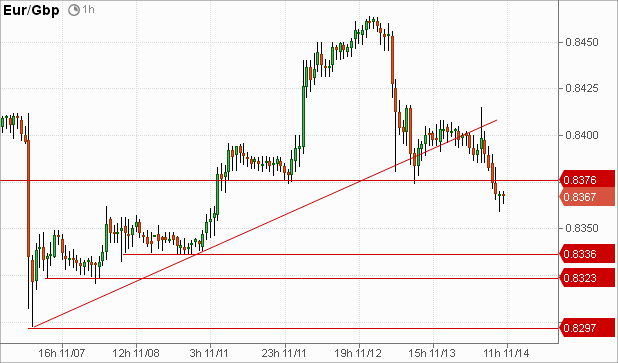 Looking at the 1-hour chart we have a nice slice through the 0.8375 support pivot.

That level is a neckline for a head & shoulders looking pattern.
This opens up downside targets towards 0.8335, 0.8325 and 0.8300 - the last one being a measured move from the top of the pattern to the neckline.
We have to use zoom out to some longer timeframes to really appreciate what may happen next if we get follow through to the downside. Basically, the daily chart wasn't good enough so I am using the weekly.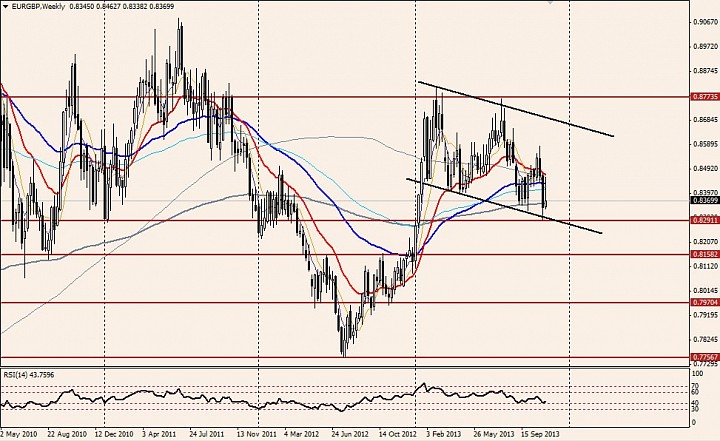 What we see is that we have a downward sloping support trendline and that the 0.83 handle is a key pivot level. If it cracks then we could see an extension downward towards 0.8160, and then the ranging action between there and 0.7970. However, first things first, we need to see what happens at 0.83.