European stock-index futures fell, after the region's equities posted the biggest two-day gain since April. U.S. index futures were little changed, while Asian shares rose.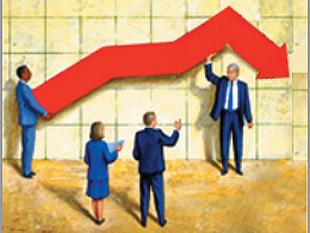 Marine Harvest (MHG) ASA may move after posting a unexpected loss in the second quarter. GlaxoSmithKline Plc may be active after saying one of its drugs won U.S. approval for treating a type of anemia. Roche Holding AG may move as a report said it expects higher net debt after buying InterMune Inc.
Futures on the Euro Stoxx 50 Index expiring in September declined 0.3 percent to 3,190 at 7:12 a.m. in London. Contracts on the U.K.'s FTSE 100 Index lost 0.2 percent. Standard & Poor's 500 Index contracts added less than 0.1 percent, while the MSCI Asia Pacific Index gained 0.3 percent.
The Stoxx Europe 600 Index, the region-wide benchmark gauge, climbed 1.8 percent in the past two sessions after European Central Bank President Mario Draghi signaled policy makers are ready to add stimulus.
Russian President Vladimir Putin said he held positive talks with Ukrainian counterpart Petro Poroshenko over tensions between the two countries. More than 2,000 people have died amid fighting between pro-Russian separatists and Ukrainian forces. Following talks at a summit of the Custom Union trading bloc in Minsk, Poroshenko said that Russia, Belarus and Kazakhstan backed a Ukrainian peace strategy to stem the battles.
Unexpected Loss
Marine Harvest may move after reporting second-quarter net loss of 144 million kroner ($23.3 million), compared with analysts' average estimate that called for an income of 1.04 billion kroner. The world's biggest salmon farmer said a reduction in fair value of biological assets, as well as a 20 million-euro fine imposed by the European Commission related to its acquisition of Morpol, hurt earnings. Sales of 6.6 billion kroner matched projections.
GlaxoSmithKline may be active. The Food and Drug Administration approved Promacta, a drug Glaxo developed with Ligand Pharmaceuticals Inc., for once-daily use in patients with severe aplastic anemia, a blood disorder where the bone marrow fails to make enough red, white blood cells and platelets. The medicine has previous approval to treat two other conditions related to low platelet counts.
Roche may move after Finanz und Wirtschaft cited Chief Executive Officer Severin Schwan as saying the drugmaker's net debt-to-assets ratio will rise above 15 percent. The world's biggest maker of cancer drugs on Aug. 24 agreed to buy InterMune Inc. for $8.3 billion in cash.