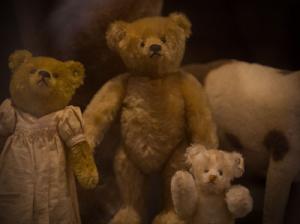 >
Welcome to Dow 18,000. You're going to love it here. Or not. Some of the biggest investment managers on Wall Street certainly don't seem to.
New research from Bank of America Merrill Lynch and JPMorgan Chase & Co. underscores the degree to which the banks' biggest clients remain hesitant to believe that the recent rally in U.S. stocks will continue. BofAML notes that last week, when the S&P 500 Index was up 1.6 percent, its customers were net sellers of stocks.
It's the 12th week in a row that has seen big investors eschewing equities, BofAML said, though the rate of such selling does appear to be moderating.
"The...
More