This is definitely interesting to me, but the USD - as seen here in the USD Index - has slid through an important 3-week support level around 80.50, despite the fact that Friday's Nov NFP showed more jobs created than expected, and the unemployment rate falling more than expected.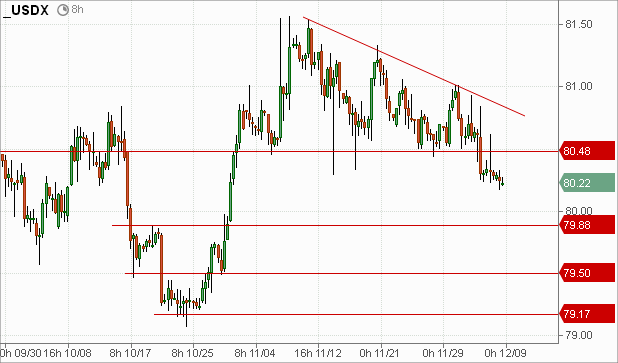 Usually, this type of macro data would imply that the Fed would be closer to considering "tapering" its purchases of bonds, which tends to boost the value of the USD, but this has not been the case - so far - with this release.
Are market participants finally not afraid of the big bad "taper"? And instead are focusing on the positives that may come as a result of an economy that is able to sustain 4 months of near 200K job growth? Or is this simply a delayed reaction?
I marked some key pivots to look for to the downside in the index as we watch if we are seeing a new paradigm now in currency markets and in the psyche of market participants.