The main risk event for last Friday and for the week was the US Non-Farm Payroll report. Well, this came in at 126K, which was the lowest since the end of 2013. It drastically missed the forecast around 246K. Also, the previous reading was revised down from 295K to 264K.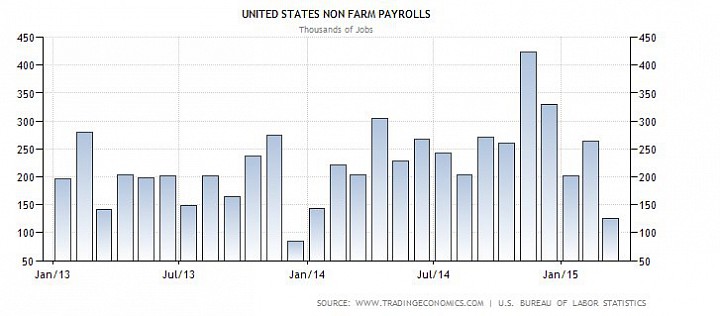 (click to enlarge; source: tradingeconomics.com)

At the turn of the year, the FOMC maintained a positive outlook on the labor market recovery. However, as we can see, NFP numbers have been dropping since November when it climbed above 400K. 

The point is that the FOMC's plan to raise rates was anchored partly on strong jobs numbers. While the overall trend is still decent, the trend over the 4-5 months have not be encouraging, especially for a June rate hike. With the unlikelihood of a mid-year rate hike, the USD should take a step back from its bullish mode entered in 2014 when the market started to anticipate a rate hike in 2015. 

EUR/USD 4H Chart 4/4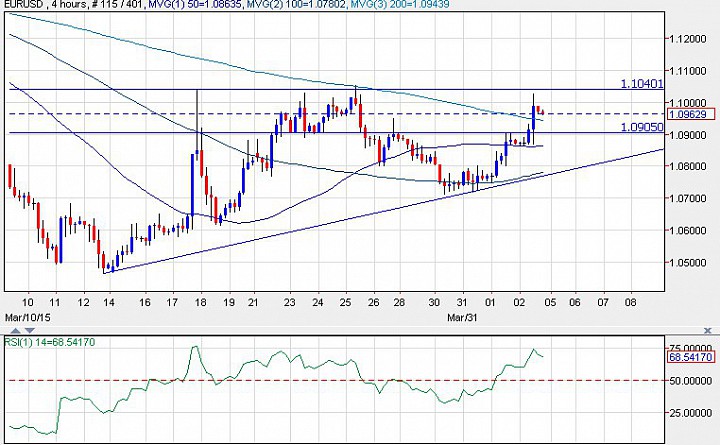 (click to enlarge)

The 4H chart shows that after the NPF report, price pushed above 1.09, but closed the week under the 1.1040 resistance since mid-March. This is telling us that the market is tentative. However, given the NFP report, we should have a bullish outlook for EUR/USD, but in the very short-term. After all the ECB is continuing its stimulus measures, which is on the opposite spectrum of the FOMC's monetary policy projection. Above 1.1040
EUR/USD Daily Chart 4/4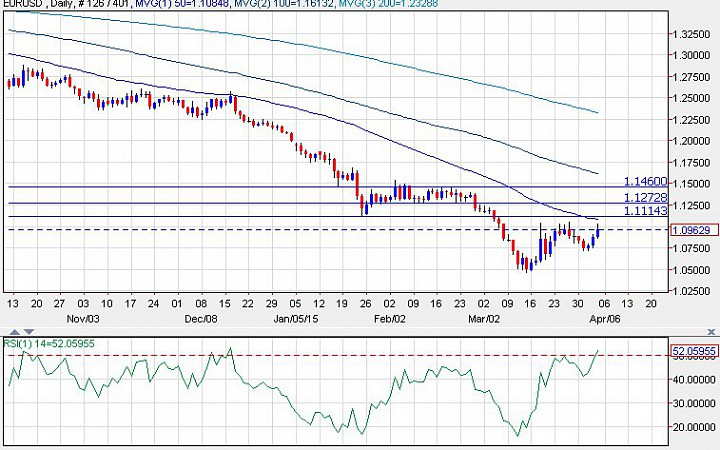 (click to enlarge)
3 Resistance levels come into mind when look above the 1.1040 high. The daily chart shows that a previous support pivot and the 50-day SMA resides around 1.1110-1.1115. Above that the 1.1270-1.1280 area represents another common support pivot. At this point, the most aggressive outlook should be limited to the 1.1460 common high and support/resistance pivot from February. 

We should also monitor the daily RSI as it approaches 60. A turn back down from this area would represent maintenance of the prevailing bearish momentum from 2014.