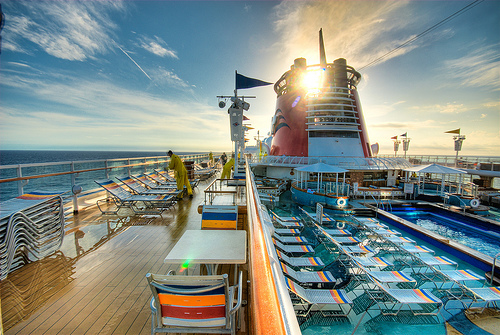 Looking to get away? Disney (NYSE: DIS) cruises will now set sail to a few new destinations, according to USA Today.
The Disney Magic, which holds up to 1,754 passengers will embark to the British Isles beginning next year, USA Today reported, traveling mainly to new ports the ship has not been to yet. These include Ivergordon, Kirkwall, Greenock, New Castle and Liverpool, Dublin, Le Havre and Guernsey.
For the second year, Disney will be offering cruises traveling to Iceland and some ports in Norway, USA Today reported. The Disney Magic will head to Reykjavik, Iceland, Norway and then Kirkwall followed by a second visit to Iceland in July 2016.
According to USA Today, the Disney Magic, for the first time, will also offer a booking option traveling exclusively to ports in Norway. These ports include Oslo, Kristiansand and Invergordon.