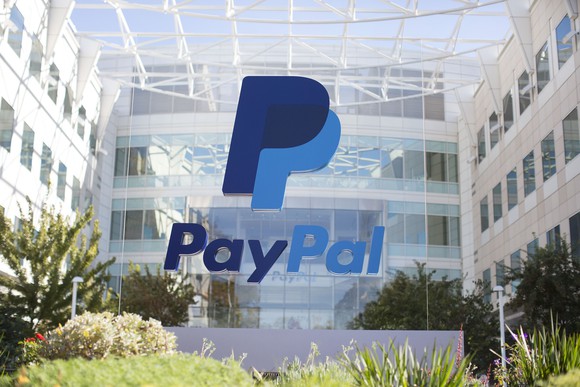 What happened
Shares of PayPal Holdings Inc. (NASDAQ:PYPL) rose 10.3% in the month of September, according to data provided by S&P Global Market Intelligence, after the online payments specialist announced a significantly expanded partnership with MasterCard (NYSE:MA).
So what
On Sept. 6, 2016, PayPal revealed an expanded agreement under which it will make MasterCard "a clear payment option" within PayPal's own platform, enable Masterpass as a payment option for PayPal's Braintree merchants, and give PayPal increased presence at point-of-sale locations.
More specifically, PayPal will not encourage MasterCard cardholders to link to a bank account via automatic clearing house (ACH), MasterCard will be offered as a "clear and equal" payment option within PayPal Wallet, and customers will be able to select MasterCard as their default payment method. Meanwhile, PayPal will enjoy "certain financial volume incentives," will no longer be subject...
More