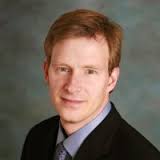 Top analyst Mark Mahaney of RBC capital provided his exclusive insights to TipRanks on troubled companies Twitter and Yahoo, discussing the various challenges for each. The analyst discusses the steps he believes the companies should take to get back on track for growth.
According to Mahaney, Twitter's most pressing challenge is increasing social media competition amid its declining monthly active users.  Mahaney offers various suggestions for how Twitter can remain competitive.
For Yahoo, the analyst points to a lack of sustained financial growth and poor management. He is unsure of how long CEO Marissa Mayer will remain at the company, but is uncertain if somebody else can run the company better.
All is not lost for Yahoo, Mahaney claims. The analyst highlights various catalysts and believes innovation should result in growth. However, the analyst states that investors must be patient and believe in the company's ability to execute on this initiative.
Read the full interview, here