Whole Foods share has been falling almost 35% and this is the worst performance of the year for the S&P500.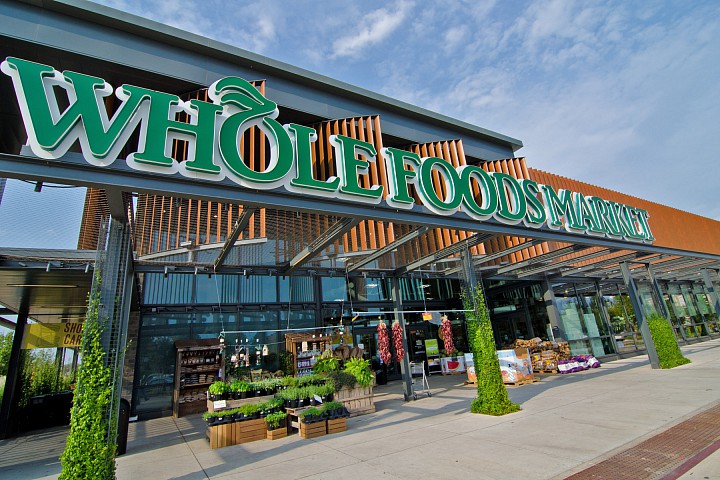 Whole Foods has some problem back in November since the organic market announced lowered its sales and profit outlook for fiscal 2014 and cut target again in February and one more time earlier this month. So now its earning could be as low as $1.52 a share from the earlier target at $1.72 a share.
Seems like people change the way they spend money to high-end organic market like Whole Foods to place like Wal-Mart, Kroger, Costco and private held Trader Joe's that also offers organic foods to consumers.
Last month Wal-Mart just unveiled a new partnership with Wild Oats, the organic food company and announced that it will drive down organic food prices.
Is this a threat for Whole Foods? Maybe? Since Walmart is a big corporation and big market cap so Whole Foods might need to come up with something good to fight with Wal-Mart.