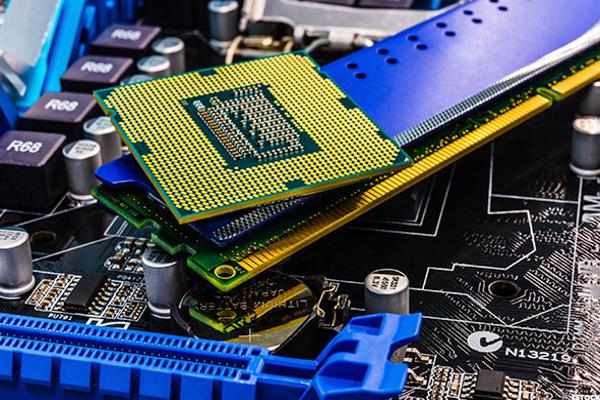 Major indices such as the Dow Jones Industrial Average and S&P 500 are making new highs this week, which is why for this week's Mad Money "Off the Charts" feature Jim Cramer enlisted the help of ExplosiveOptions founder and Trifecta Stocks portfolio co-manager Bob Lang to look at a group of stocks that have fueled the rally, semiconductor stocks.
"When the semiconductor group is in bull mode, that's a terrific pillar the rest of the market can lean on as it continues to rally," Cramer said. With that in mind, Lang pointed out the market is witnessing positive action in the semiconductor segment.
The markets may be unpredictable, but Jim Cramer can show you how to navigate it like a pro. Follow his blue-chip portfolio of stocks at Action Alerts PLUS. Join today and try it for 14 days—FREE!
"Just take a look at the daily chart of the VanEck Vectors Semiconductor ETF (SMH) , which got hit with a nasty downturn in late April and early May, but then managed to hold above its 200-day moving average," Cramer said. "By the time we got to June, the SMH had broken out to the upside in a major way. Since then, this semiconductor exchange-traded fund has been a pretty strong performer, and even though it plunged 5% on high volume during the Brexit selloff, it's managed to bounce back since then, recovering all of its gains and then some."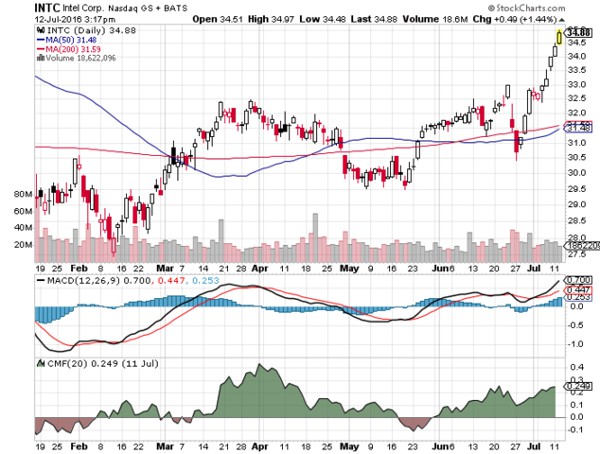 First, they looked at Intel (INTC) ahead of its latest quarterly report Wednesday of next week. Looking at the company's daily chart, Cramer and Lang noticed that Intel has been breaking out for the past couple of weeks. The run has even been on heavy volume, lending legitimacy to the move higher.
"At the beginning of this month, the...
More