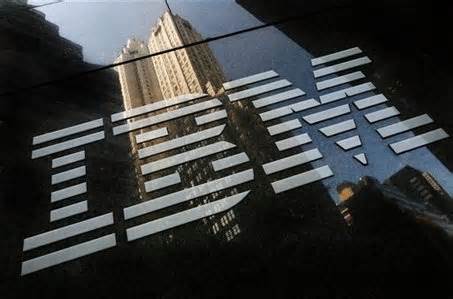 IBM is one of the most beaten up stocks out there. Shares of IBM are down 28% in the past two years. In fact, IBM was the only stock in the Dow Jones Industrial Average to decline in both 2013 and 2014. With such terrible performance, it might seem crazy to buy the stock now.
I believe IBM will outperform the market in 2015. The reason is that I believe the market is underestimating IBM's high-growth businesses, specifically in the cloud and Big Data. These businesses aren't getting much attention now, because IBM's declining hardware business still gets most of the attention. IBM's hardware revenue fell 39% in the fourth quarter and 23% last year.
But this should change as IBM's growth areas are steadily becoming a bigger part of the company. IBM's total cloud revenue reached $7 billion last year, up 60%. Business analytics grew 7% and is now a $17 billion business. Mobile revenue more than tripled last year. Collectively, IBM refers to these new business areas as its "strategic imperatives." IBM's strategic imperatives now comprise a $25 billion business by revenue and account for 27% of IBM's total revenue.
Because of this, I believe IBM is too cheap. The stock trades for just 12 times earnings, but the valuation should expand as investors become more comfortable with IBM's turnaround. For this reason, I recently bought shares of IBM.