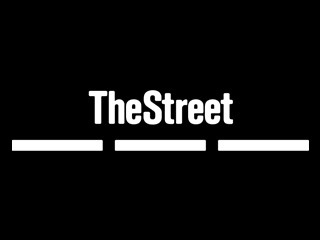 The following NetEase ( NTES) conference call took place on May 11, 2016, 09:00 PM ET. This is a transcript of that earnings call:
Company Participants
Brandi Piacente; NetEase; Investor Relations
Onward Choi; NetEase; CFO
William Ding; NetEase; CEO
Other Participants
Dan Zhao; Credit Suisse; Analyst
Fan Liu; Goldman Sachs; Analyst
Jialong Shi; Nomura; Analyst
Jin Yoon; Mizuho Securities; Analyst
Tian Hou; T.H. Capital; Analyst
Thomas Chong; Citigroup; Analyst
MANAGEMENT DISCUSSION SECTION Operator: Good day, ladies and gentlemen, and welcome to the NetEase first quarter 2016 earnings conference call. Today's call is being recorded. At this time, I would like to turn the conference over to Brandi Piacente. Please go ahead. Brandi Piacente (Investor Relations): Thank you, Operator. Please note the discussion today will contain forward-looking statements relating to future performance of the company and are intended to qualify for the Safe Harbor from liability as established by the US Private Securities Litigation Reform Act. Such statements are not guarantees of future performance, and are subject to certain risks and uncertainties, assumptions and other factors. Some of these risks are beyond the company's control and could cause actual results to differ materially from those mentioned in today's press release and this discussion. A general discussion of the risk factors that could affect NetEase's business and financial results is included in certain filings of the company with the Securities and Exchange Commission, including its Annual Report on Form 20-F. The company does not undertake any obligation to update this forward-looking information except as required by law. During today's call, management will also discuss certain non-GAAP financial measures for comparison purposes only. For a definition of non-GAAP financial measures and a reconciliation of GAAP to non-GAAP financial measures and results, please see the first quarter 2016 financial results news release issued earlier today. As a reminder, this conference is being recorded. In addition, a webcast replay of this conference call will be available on the NetEase corporate website at ir.netease.com. I will now turn the call over to Mr. Onward Choi, Acting Chief Financial Officer, who will read the prepared remarks on behalf of Mr. William Ding, Chief Executive Officer at NetEase. Onward Choi (CFO): Thank you, Brandi. Before I begin, please note that for the purposes of these discussions, all percentages are based on renminbi. We are very pleased with our first quarter performance and how it positions NetEase for a successful 2016. All areas of our business demonstrated strong growth, which reflects our continued leadership in China's online games industry, and the continued growth of our overall audience across our mobile and online PC client games, as well as our appetizing e-commerce and other Internet services businesses...
More