Amazon.com Inc. just launched new unlimited reading service today.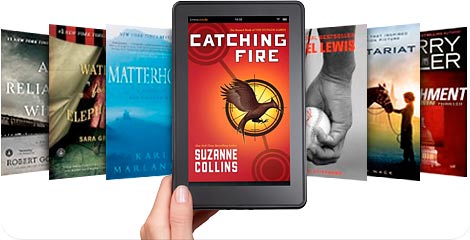 Kindle Unlimited is a new subscription service for $9.99 a month and will allow you to read as much as you want from over 600,000 Kindle books. You can also listen to as many audiobooks that are available by Amazon.
This service is offered for Kindle and Non-Amazon mobile devices via the Amazon Kindle app.
Amazon offers 30 days free trial.
The service could generate Amazon's revenue around $1 billion annually.
Amazon is up over 1.97% today.