Almost the entire Treasury complex is now up aropund 30bps on the week. In percentage terms, this is the biggest yield spike for 30Y bonds since January 2009. 30Y is back above 2.50%, 10Y above 1.9%, and 7Y above 1.75% as 2Y yields have exploded 10bps to 62bps (and 39% this week - the most on record).

Quite a volatile week for bonds...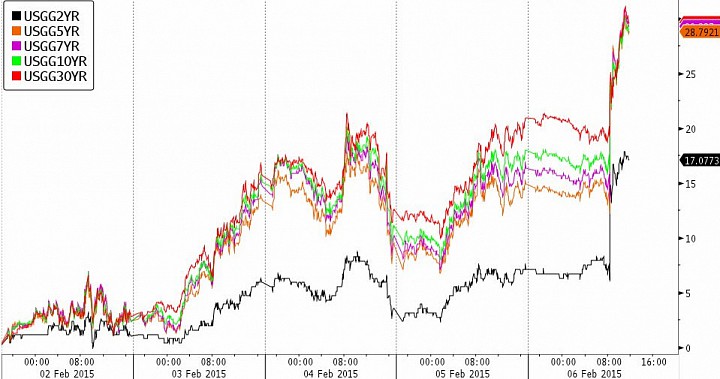 Biggest weekly move in 30Y since Jan 09...
Charts: Bloomberg