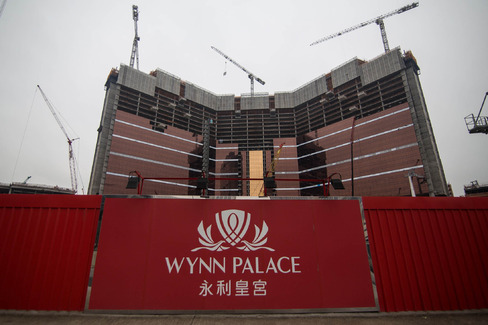 Wynn Resorts Ltd. Chairman and Chief Executive Officer Steve Wynn criticized Chinese bureaucrats who haven't told him how many gaming tables he'll get at his $4.1 billion resort scheduled to open in Macau on March 25.
The uncertainty is complicating decisions about hiring and training workers and could force Macau operators to terminate employees, Wynn said on a conference call Thursday with analysts after reporting third-quarter sales that missed analysts' estimates.
"None of us are really clear on what our environment is going to be like going forward, and it makes planning and adjusting almost a mystical process," Wynn said.
Macau, the world's largest gambling market, accounts for more than half of Wynn Resorts' revenue. A government crackdown on corruption, coupled with a softening Chinese economy, has prompted high-rollers to shun Macau's casinos. Industrywide gambling revenue there fell 33 percent in...
More