Picked as a stock to follow in the summer, Exelixis (EXEL) continues to fly higher. The stock closed at yearly highs, weeks after reporting third quarter revenue.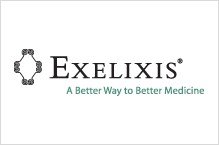 EXEL reported a loss of $0.04 per share on revenue of $62.19 million. The results in the third quarter were nothing short of excellent. The five-fold increase in revenue increases the chances the company will attract a buyer. On its conference call, the company said it expects a minimum of $85 million in milestone payments by the end of this year. This payment will come from its partners, Ipsen and Daiichi. The cash infusion lowers the odds the company will seek a capital raise, hurting existing shareholders.
COMETRIQ demand is bouncing back. The drug, which treats thyroid cancer, received 11 treatment approvals. Since there are six other big companies in this market, a competitor may buy out EXEL instead of face the pressure of going head-to-head with Exelixis.
In the third quarter, EXEL received $60 million in milestone payments. Looking ahead, it expects two $10 million milestone payments in the fourth quarter.
Watch CABOMETYX
The company is confident Cabo revenue will continue growing. On the conference call, it said:
Couple things we're certainly very pleased with the start to the launch. Certainly the $42.7 million in cabozantinib franchise revenue in Q3 was very encouraging and we're pleased with that.
The third party sources of data that you guys look at and we look at definitely have a lot of the questions where they bounce around early in the launch phase as they of learn how to optimize their methodology and really track in on it.
So we see a lot of data internally. We're very confident in the data that we do see and see a lot of signs and demand.