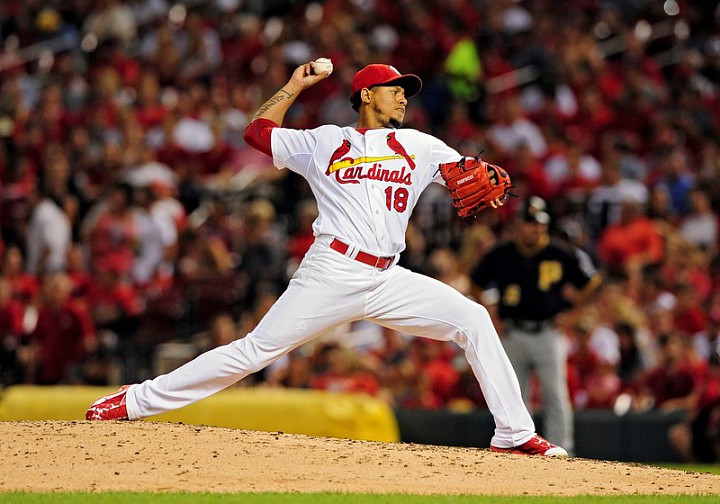 (The Sports Xchange) - St. Louis rallied for three runs in the bottom of the fifth after denying Pittsburgh a prime scoring threat to notch a 4-3 win on Tuesday in the opener of a series between the teams with the top records in the National League.
The Cardinals (72-40) got three hits and the tie-breaking RBI from rookie left fielder Stephen Piscotty and eight innings from starter Carlos Martinez (12-4) in improving their Central Division lead over the Pirates (65-45) to six games.
Martinez had wriggled out of a first-and-second, no-out jam in Pittsburgh's fifth, inducing a 6-3 double play from center fielder Andrew McCutchen and a lineout from third baseman Aramis Ramirez that shifted...
More