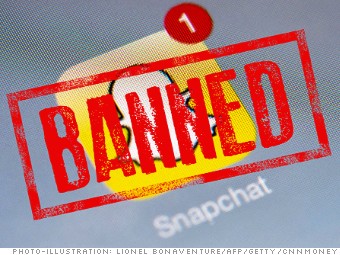 Chinese users are unable to access Snapchat, as well.
Keeping western firms out has given Chinese tech companies ample time to develop their own networks.
It's a protectionist commercial tactic that has paid dividends. Microblogging service Weibo is popular, and various domestic messaging apps have flourished.
Still, these platforms are heavily censored. That has even included blocking money transfers with numbers that refer to sensitive dates, like the crackdown on Tiananmen Square protestors on June 4, 1989.
A Harvard study estimated that as many as 488 million social media posts are fabricated by the Chinese government each year in an effort to distract attention from sensitive issues.
Pinterest was freely accessible in China for years -- which makes sense, because its users typically don't share content that would rattle Chinese censors. Folks on Pinterest usually "pin" items of interest to a board, such as images and tips on home decor, hair styles, cooking, weddings and fashion.
The Pinterest block started in March 2017, according to watchdog group Greatfire.org, which monitors censorship and accessibility of websites in China.
Like the crackdown on Snapchat, banning Pinterest may be more about protectionism than politics. Several Pinterest copycats have popped up, including one from tech giant Alibaba (BABA, Tech30).
China says it wants to open its economy more to the rest of the world, but Beijing keeps a tight grip on technology and access to media. These 11 items are still off limits.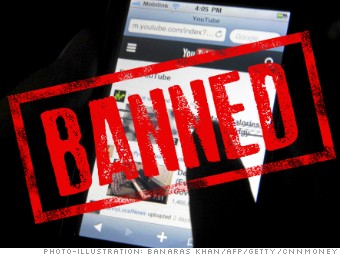 Beijing blocks access to thousands of websites at any given time, including those that host pornography.
Censors also prohibit Internet users from visiting many sites that criticize the Communist Party or address sensitive issues such as human rights.
Search results are also censored. Internet users are often forced to come up with clever alternate language to discuss news or historical events like the Tiananmen Square protests and crackdown.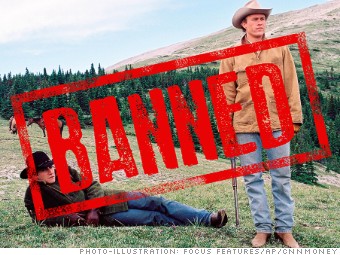 Chinese regulators allow only 34 foreign films to be shown in theaters each year, severely limiting access to the latest Hollywood blockbusters.
Approved films still face the heavy hand of government censors, who cut anything the Communist Party considers offensive or subversive.
Chinese audiences love the slimmed-down foreign films, and Hollywood is eager for regulators to expand its quota.
Despite the commercial advantage it gives them, Chinese filmmakers are likely to continue to bump heads with Beijing over censorship.
China heaped praise on Taiwan-born director Ang Lee when he won the Academy Award for Best Director in 2005. But his film, Brokeback Mountain, was never shown in China.
Meanwhile, China has been building up its domestic entertainment industry. Tech giant Alibaba (BABA, Tech30), for example, has its own movie production arm.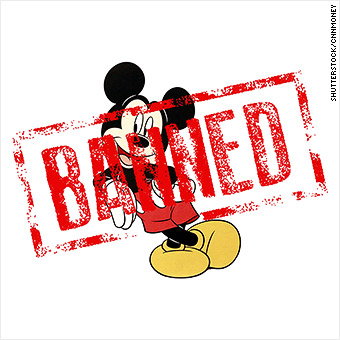 Another front in Beijing's censorship campaign is foreign digital content.
Apple's iBooks and iTunes Movies offerings and a Disney video-streaming service have both been shut down.
They appear to have run afoul of new rules requiring government approval for foreign companies wanting to provide online content like videos, games and books.
Experts say the regulations in large part reflect what the authorities were already doing, but they are vaguely worded, allowing officials a lot of room for interpretation.
More