WATERTOWN, Mass.--(BUSINESS WIRE)--
Enanta Pharmaceuticals, Inc., (ENTA), a research and development-focused biotechnology company dedicated to creating small molecule drugs for viral infections and liver diseases, announced today that it has expanded its research and development programs within the company's core focus areas of virology and liver disease to include new programs to treat hepatitis B virus (HBV) and respiratory syncytial virus (RSV) infections. Enanta also announced that the first subject was dosed in a phase 1 clinical study with EDP-494, its cyclophilin inhibitor for the treatment of hepatitis C virus (HCV).
Enanta has ongoing internal research and development in four disease areas: HCV, HBV, RSV, and non-alcoholic steatohepatitis (NASH). Updates on all four wholly-owned programs will be presented on Wednesday, January 13 at 11:00 a.m. PT at the 34th Annual J.P. Morgan Healthcare Conference in San Francisco.
"Our successful HCV collaboration, our drug discovery expertise and our experience in virology resulted in our first marketed product with AbbVie, paritaprevir, which is part of the VIEKIRA PAK® combination HCV therapy," commented Jay R. Luly, Ph.D. President and Chief Executive Officer. "We are now in a position to diversify and grow beyond HCV and to expand our research into other areas where we can develop new therapies for patients with limited treatment options."
New Programs in Respiratory Syncytial Virus (RSV) and Hepatitis B Virus (HBV)
Building on Enanta's knowledge and experience in developing treatments for virological diseases such as HCV, Enanta has initiated programs in two new areas where there is a large opportunity and an unmet medical need; RSV and HBV.
RSV is a viral lung infection that is the most common cause of bronchiolitis (inflammation of the small airways in the lung) and pneumonia in children under 1 year of age in the United States. Each year, 75,000 to 125,000 children in this age group are hospitalized due to RSV infection.1 RSV also causes serious complications in immune-compromised populations and the elderly.2 There are currently no safe and effective treatments available.
HBV is a potentially life-threatening liver infection. It is estimated that 15-25% of patients with chronic HBV infection will develop chronic liver diseases including cirrhosis, hepatocellular carcinoma, or liver decompensation, with more than 780,000 deaths every year due to these complications.3
Significant progress has been made in discovering, characterizing, and seeking patent protection for new core inhibitors for HBV and new non-fusion inhibitors for RSV. Enanta expects to initiate phase 1 clinical development in at least one of the new programs in 2017.
EDP-494, a Cyclophilin Inhibitor for Hepatitis C Virus (HCV) Infection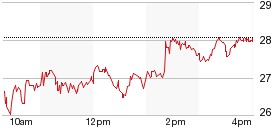 More