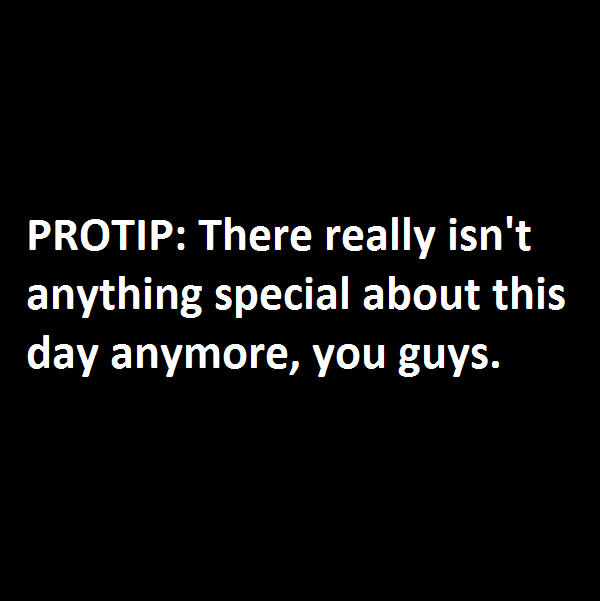 But in all seriousness, there are some things we've gotten ourselves into the habit of doing over the years that really don't make a lot of sense. Things like:
Getting up at 3am the morning after eating an enormous meal, and probably after putting a few drinks down if you're like most people I know.
Running out on Thanksgiving morning to get a Sunday-sized newspaper full of ads for pretty much the exact same things at different stores.
Dividing up the family, sending each of them to a different store in the hopes of getting a "doorbuster", when there's literally like 1 of them on hand for that special.
Being at all surprised that there are outbreaks of violence at these things with all of this considered.
You have the internet now. Stop the madness.
Clark Howard was actually my latest inspiration to post today. I subscribe to his emails, but lately I feel like he's sort of lost focus on what made him great: Saving money.
What Black Friday was actually supposed to be, and how it's changed (for the worse).
We all know that story about how retailers run red ink up to this day. It's not true by the way, or at least not any with any intelligence. When I was younger, maybe oh.. let's say 20 years ago? It was kind of this cool thing to go through the ads for Fry's Electronics and get a motherboard and CPU combo that was...
More