The China Edit is a weekly curation of the most important fashion business news and analysis from and about the world's largest luxury market.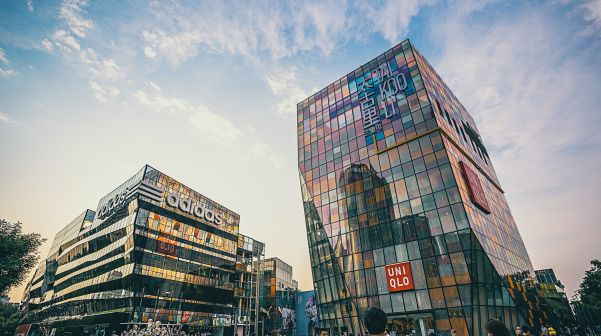 Taikoo Li mall in Beijing, China | Source: Flickr.com/Jason Zhang
"China's Big Spenders Pull Back, as Stock Market Shudders" (The New York Times)
"Boom times for luxury in China are largely over, after the recent stock market rout and currency devaluation, compounded by an already slowing economy and a government crackdown on lavish gift-giving."
"Alibaba, JD.com Target Rural China for E-Commerce Growth" (The Wall Street Journal)
"China's e-commerce titans, facing a slowdown in the growth of their core urban customers, are battling to crack a new frontier: the sprawling countryside."
"Hedge Funds Dump Alibaba for Smaller Rival Growing Twice as Fast"(Bloomberg)
"Less than a year ago investors were scrambling to pick up shares in Alibaba Group Holding Ltd. Now sentiment is changing as JD.com Inc., its smaller competitor, is becoming a hedge fund favourite."
"Op-Ed | Can Luxury Brands Weather the China Storm?" (The Business of Fashion)
"With markets nervous about China's economy, luxury groups need to position brands in their portfolio wisely, in order to perform well, argues Avery Booker."
"Exhibition on China and Fashion Proves Golden for Met" (The New York Times)
"As of last Friday morning, 735,000 people had attended the show, with a week to go before its close on Sept. 7,. That has already made it the most-visited Costume Institute show in the museum's history, displacing 'Alexander McQueen: Savage Beauty.'"