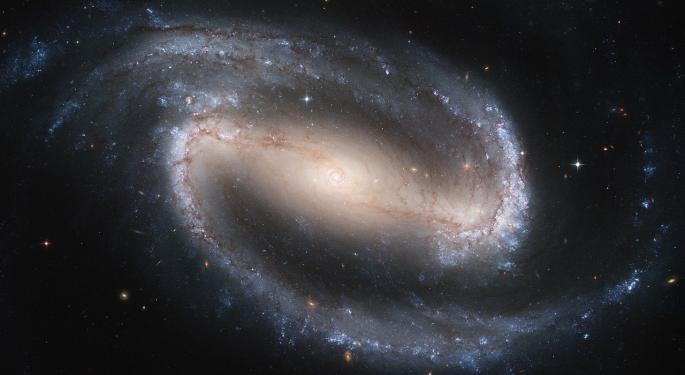 It looks like billionaire Virgin America Inc VA 0.16% founder Richard Branson took the "aim for the stars" idiom way too literally. The crazy thing is he seems to have succeeded.
On Monday, Branson's Virgin Galactic said it received an operating license from the Federal Aviation Administration's Office of Commercial Space Transportation, allowing it to carry tourists to space. The company will be allowed to fly paying customers to space in its SpaceShipTwo rocketship, once the final safety tests are finished.
Related Link: Richard Branson Shocks Chicago Crowd: Smoke Weed With Your Kids
While the company hasn't announced when the commercial flights will start running, it has already begun selling tickets for $250,000 per passenger. So far, roughly 700 people have pre-purchased tickets for a mission that will put them beyond the atmosphere, at a 62 miles (100 km) distance from Earth, for five minutes.
Rumor has it that among this crowd are Leonardo DiCaprio and Stephen Hawking.
Virgin Galactic has been testing its spaceships for a while. Back in 2014, the original SpaceShipTwo, built by a Northrop Grumman Corporation NOC 0.92% subsidiary, broke down during flight, killing the co-pilot and gravely injuring the pilot. The new version of the SpaceShipTwo was instead built by a company owned by Branson's U.K.-based Virgin Group.
© 2016 Benzinga.com. Benzinga does not provide investment advice. All rights reserved.