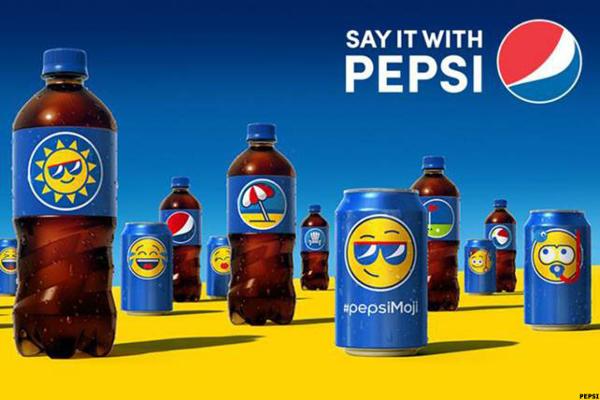 Updated with comments from PepsiCo and additional details from Coca-Cola.
Let the soda can design war commence.
On Tuesday, several posts on Instagram, which appeared to be from international consumers and featuring PepsiCo's (PEP - Get Report) new emoji packaging, emerged. Previously announced in early February, the beverage giant's "PepsiMoji" marketing campaign was believed to be kicking off this summer in more than 100 markets around the world, including the U.S.
The company tested the emoji packaging in
https://twitter.com/PepsiCanada/status/626060980150235136
.
But with rival Coca-Cola's (KO - Get Report) new cans and bottles that don an array of funky colors now in stores, Pepsi may have figured why not start unleashing the power of...
More