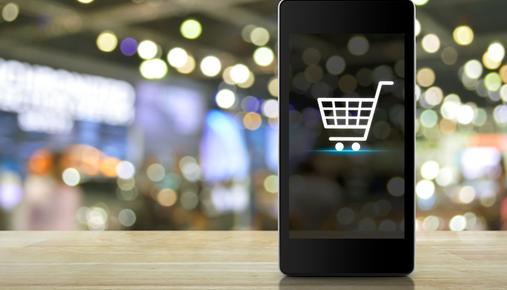 Between last week and this week, it's been a particularly busy stretch for retail earnings. Last week, the big department stores reported earnings, July's retail sales were released today and major retailers continue to report in the next few days. Target (TGT) reports before the opening bell on Wednesday, August 16 and Wal-Mart Stores (WMT) reports before market open on Thursday, August 17.
Right now a lot of the retailers are in flux as they continue to adapt to omni-channel strategies that incorporate their stores and e-commerce capabilities. At the same time, there's been a lot of doom and gloom thinking that the rise in e-commerce could lead to the death of brick-and-mortar retail.
Over the past several years, that combination has resulted in stocks getting hammered when analyst and investors have expressed concern about how legacy retailers are adapting to online competitors and changing consumer trends. There has also been an increased focus among analysts on retailer's revenues as a proxy for market share compared to similar businesses.
As it always does when industries undergo fundamental shifts, it can take a while for the dust to settle and see where companies end up as retail continues to change at a rapid pace.
Target Earnings and Trading Activity
Comparable-store sales, a metric used to compare sales at stores open a year or more, is an important measure that can show how a retailer's established stores are performing. In July, TGT announced in a press release that it is expecting a modest increase in comparable-store sales for the second quarter as a result of "improved traffic and sales trends through the first two months of the quarter".
Since some of the uncertainty regarding TGT's same-store sales has been lessened, attention among many analysts has shifted towards the company's margins. CFRA analysts expect margins to decline in the future as the company "invests in enhanced store services, more digital sales, and the launch and marketing of new exclusive brands". Those analysts also expect a greater mix of online sales in future quarters to further pressure margins. In the first quarter, TGT's digital sales increased 22% year over year and accounted for 4.3% of the company's sales.
For the second quarter, TGT is expected to report...
More