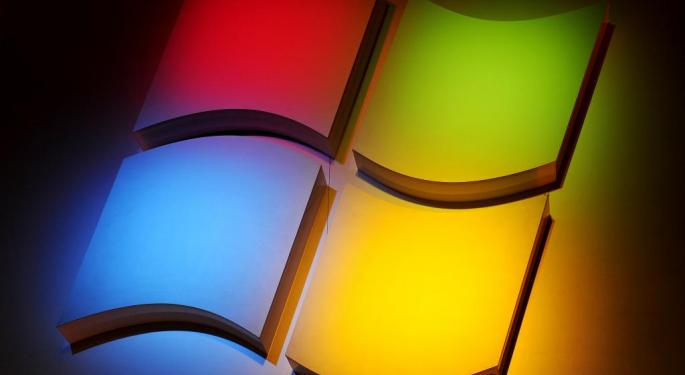 The most recent reseller channel checks indicate that Microsoft is positioned for a strong quarter.
Relative strength in Azure and Office 365 have laid the groundwork for a revenue beat from Microsoft.
Pacific Crest is remains bullish on Microsoft's stock.
Pacific Crest analyst Brendan Barnicle recently spoke to 20 Microsoft Corporation MSFT 1.38% U.S. and U.K. retailers to gauge the strength of the company's quarter. In a new report, Barnicle discusses his findings and why he believes Microsoft is on track from a strong quarter.
Finishing Strong
With only...
More