UPDATE: Here's what happened after IBM...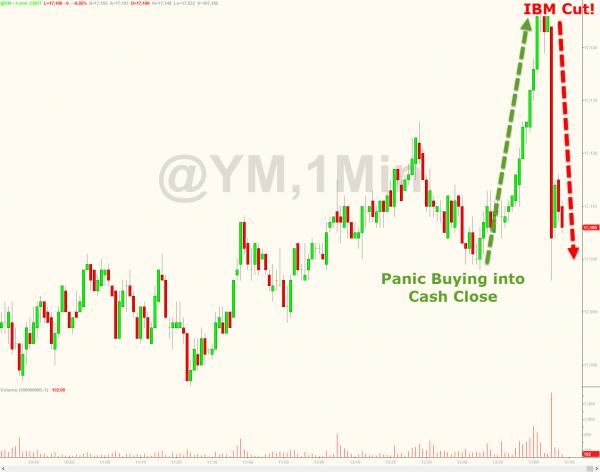 And VIX was the driver of the initial ramp...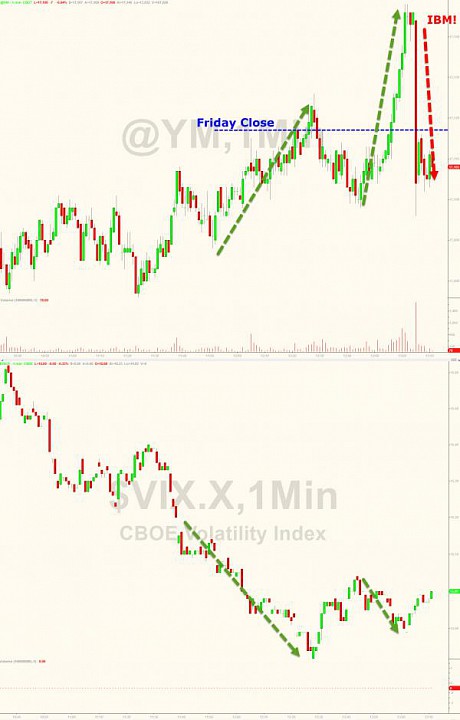 *  *  *
After last night's China GDP (good news - it beat, bad news - worst in 6 years), today's uninspired and volumeless trading suggests the world's traders were like this today...
*  *  *
"You get to lose weight.. and you get to lose weight... you all get to lose weight..."
Shorts shafted after Oprah goblles up weightwatchers stock...Up 110% today (thanks to 57% Short Interest!)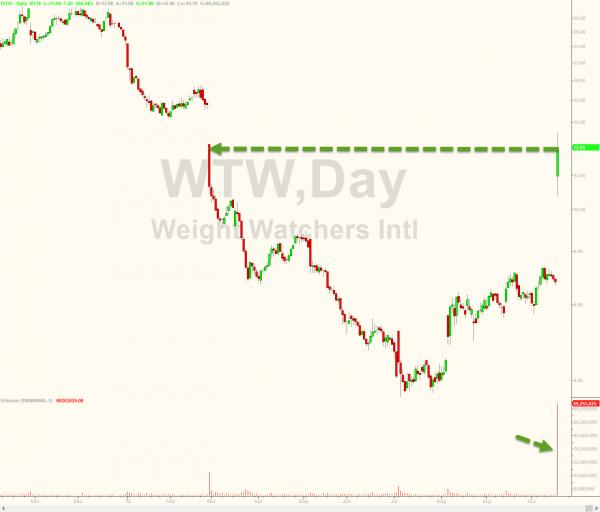 And Hillary unleashed herself on Biotechs (and failed)...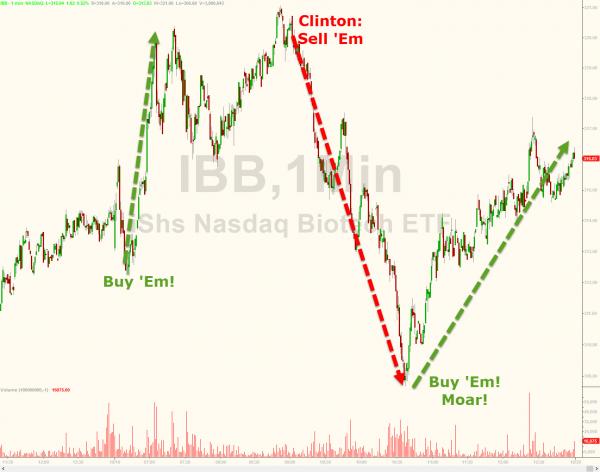 Gold & Bonds remain the biggest winners since The Fed folded in September...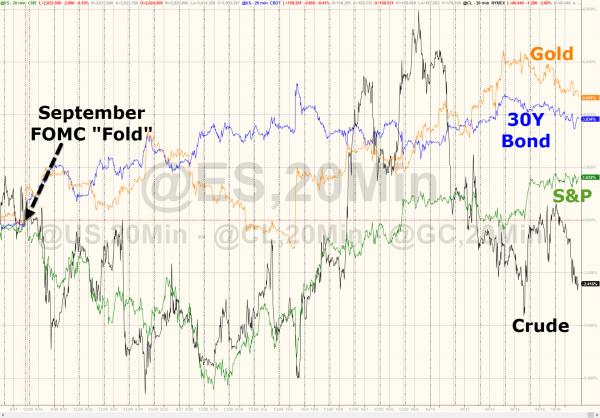 Stocks largely meandered around unchanged in a small range all day - until panic-buying after the NYMEX Close (230pmET) sent evverything to the highs of the day...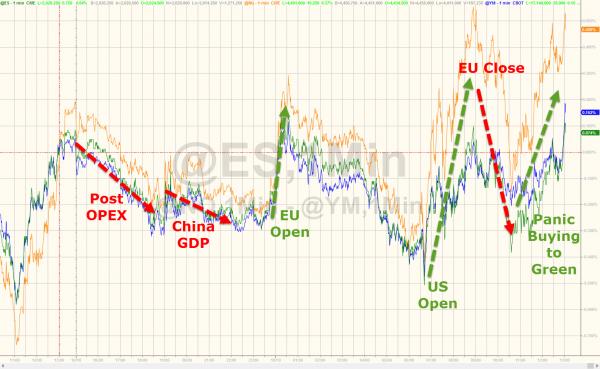 Cash indices were despertaley pushed into the green a number of times today...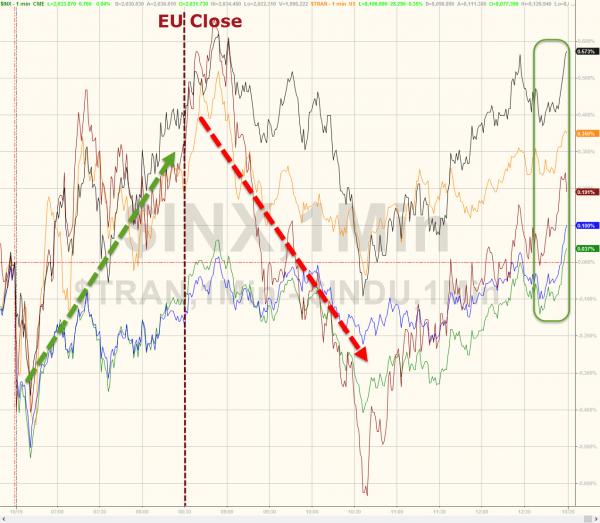 VIX was clubbed back to pre-China Devaluation levels (and a 14 handle) because everythinmg must be awesome...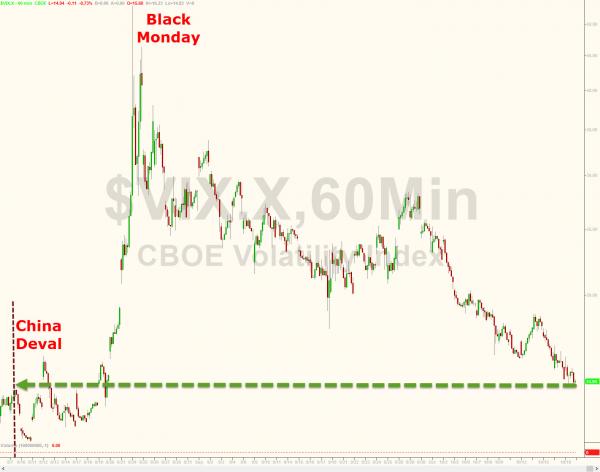 Treasury yields moved higher as usual through the US open, then rallied back to unchanged tioi 2bps lower on the day...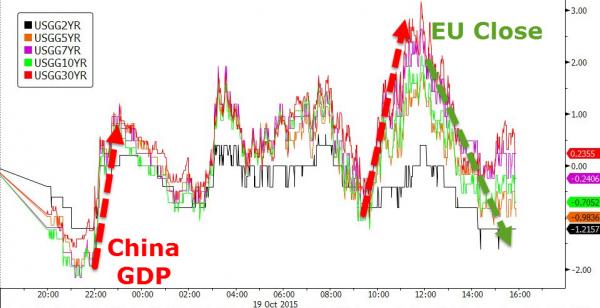 The Dollar surged against Asian/EM FX for the second day... as Fed fears over China growth are dissipated and thus USD strengthens (hhmm)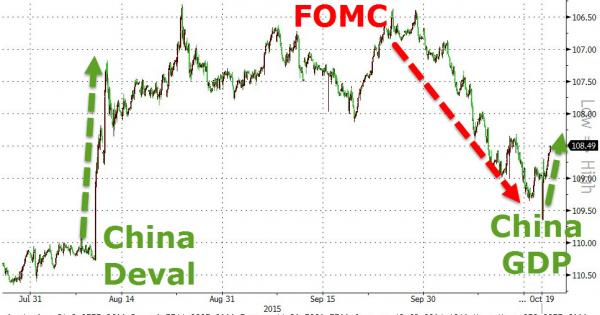 And gained against the majors with CAD and SEK weakness the biggest drivers...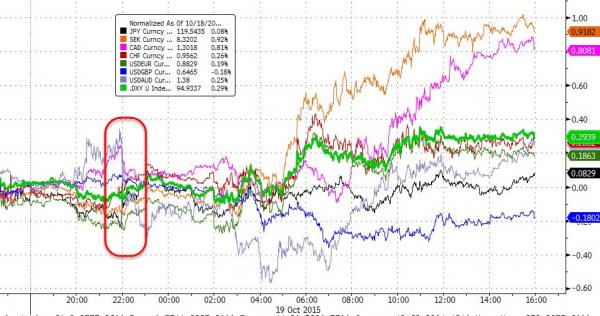 Between USD strength and China weakness, commodities were not happy (especially crude and copper)...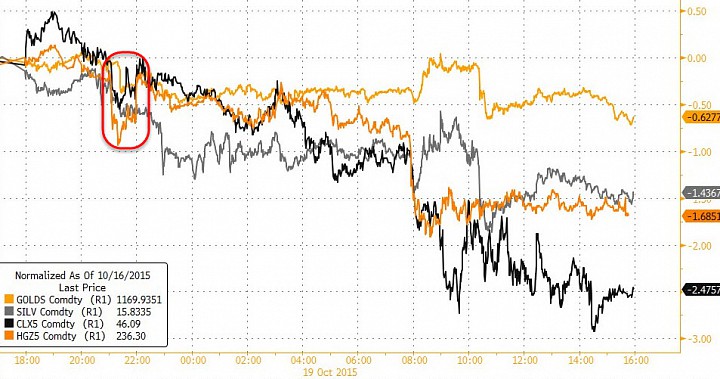 With Crude crumbling back below $46 (in Nov futures)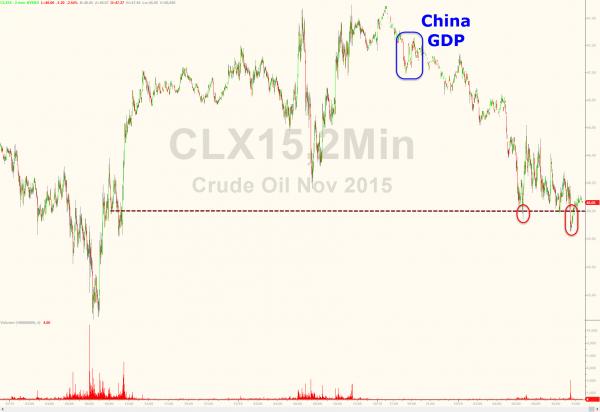 Charts: Bloomberg