NEW YORK (TheStreet) -- Netflix (NFLX - Get Report) is headed lower -- and not for weeks, for months.
This monthly bar chart of Netflix shows a classic ABC corrective pattern in progress, where the August low ended the first (but not last) decline in the down/up/down pattern. The rise off 85 has arrived at the anticipated bounce target, and is ready to resume the next phase of the pattern; the decline into at least 75 +/-10, with more bearish potential in the next 6-18 months toward 50 +/-10.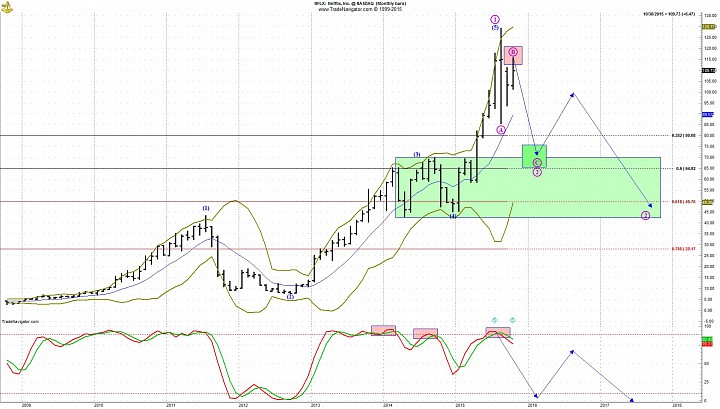 The bearish stochastic sell signal was triggered when this indicator crossed red below green, and fell below the overbought 90% extreme. This...
More