Yen Index starting going Higher (Nikita FX )
This shows Yen Index has started its breaking-thru the Long-term descending Resistance Line.
And also Golden Cross (DMA 50 & 200) has just been accomplished today (Red line is DMA50):
http://stockcharts.com/h-sc/ui?s=$XJY

I added Daily Bolinger Bands on this Chart.
Present situation is that Bollinger Band upper line is expanded upward.
Its bullish trend came back with Yen Index.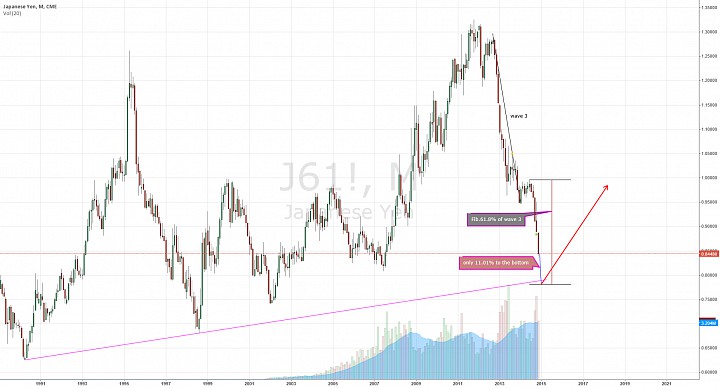 (my previous prediction:10 months ago was almost correct.....)
Nikita FX (
http://climbingfx.jugem.jp/
)