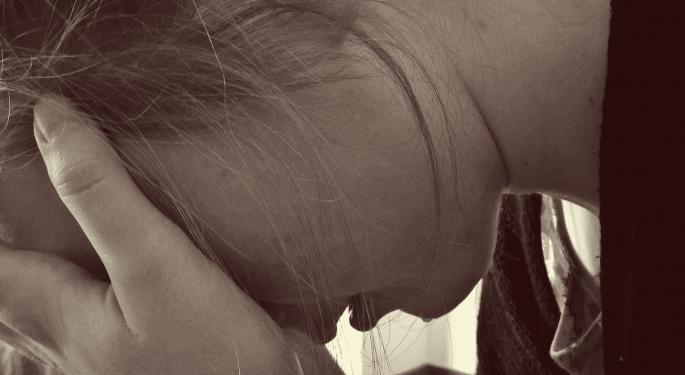 Intel Corporation INTC struck a partnership with Mobileye NV MBLY and BMW earlier this year. While some analysts are optimistic the agreement will yield success for all involved, Trip Chowdhry of Global Equities Research isn't among the optimistic crowd.
No Dice
In a research report on Thursday, Chowdhry noted that when Intel announced the partnership it was singularly putting a bet on Mobileye's cameras. The analyst added Intel has pivoted on the initiative and highlighted what the company's CEO Brian Krzanich said at the L.A. Autoshow.
Specifically, Krzanich said between all the data points of a smart car including sensors, cameras, radars and sonars, each car could produce four terabytes of information each day.
Chowdhry argued that the executive's comments indicate Intel has now realized Sensor Fusion "is the only way to get to autonomous driving." The problem is that Intel is 20 years behind the leader NVIDIA Corporation NVDA, Intel does not have a comparable library offering to Nvidia, 3) Intel, Mobileye, BMW have a combined fleet of just 50 cars, and 4) Intel has zero credibility among the Kaggle community.
Compare This To Tesla
Chowdhry continued that Intel's partnership is minuscule compared to Tesla Motors Inc TSLA's initiatives in autonomous driving.
The analyst argued that Tesla has already accumulated 1.3 billion miles' worth of auto-pilot data and has more than 30,000 vehicles equipped with its Autopilot hardware 1.0 and soon every new vehicle will be equipped with the Autopilot hardware 2.0.
"TSLA is the winner," the analyst concluded. "More miles + Sensor Fusion = better Machine Learning Training Models = Better prediction = level 4 autonomous driving."
At Last Check
Intel was up 0.29 percent at $34.94.
Mobileye was up 3.59 percent at $38.92.
NVIDIA was down 0.05 percent at $91.58.
Tesla was up 2.36 percent at $188.25.
Date
Firm
Action
From
To
Oct 2016
Charter Equity
Upgrades
Market Perform
Buy
Oct 2016
Deutsche Bank
Maintains
Buy
Oct 2016
Nomura
Maintains
Buy
© 2016 Benzinga.com. Benzinga does not provide investment advice. All rights reserved.