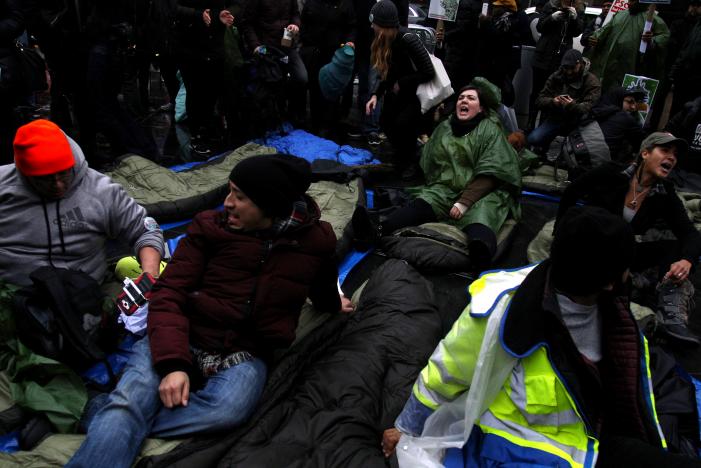 Dozens of protesters gathered outside of Goldman Sachs Group Inc headquarters on Tuesday to rally against President-elect Donald Trump's picking several former executives of the Wall Street bank for top jobs in his administration.
Some of the 50 or so protesters wore swamp-monster masks in reference to Trump's pledge to "drain the swamp" that he said Washington has become and get rid of special interests. About 20 of them brought sleeping bags, intending to camp outside 200 West Street until Trump's inauguration on Friday.
Goldman Sachs security guards sent employees and guests to entrances on the north side of the building on the rainy evening as protesters unrolled green sleeping bags on the...
More