Today, I watched a very interesting video on the investment possibilities in Africa.
Follow this link to see it yourself (its about an hour long):
Fear of Investing in Africa Is Losing You Money
The main idea is that because of the strong growth in the region, the positive demographics, better politics, rising education, and reforms for doing business, it is a very good passive play for a long-term investor. Think China or India before they started dominating headlines.
While Africa is thought of as a commodity play, that should not be the thinking as there is a growing middle class, much of the recent growth is powered by consumption, and there are many opportunities in infrastructure, telecommunications, and finance.
Here's a graphic to show you some of the recent growth rates and populations of key African countries: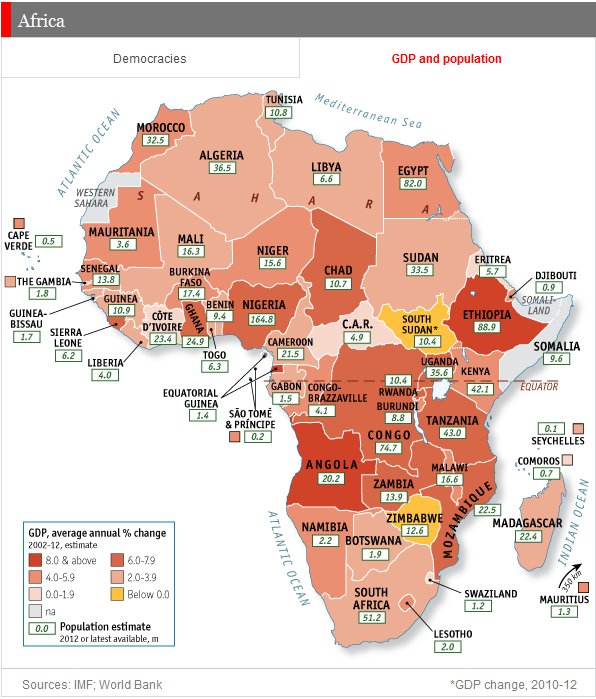 For now, it might be worthwhile to check out various ETF's that give you exposure to Africa, but again, the benefits are from a buy-and-hold approach, and one might want to wait out the inevitable dip that may come to all emerging/frontier markets as a result of the removal of stimulus by the Fed.