The US Dollar plunged against its major counterparts after the ADP employment change data was released.  This figure measures the change in the number of employed people during the previous month excluding the farming industry and government. According to the release, employment in the U.S. increased by 175,000 in January 2014 as compared to 227,000 in December 2013 missing the economists expectations of 191,000 increase.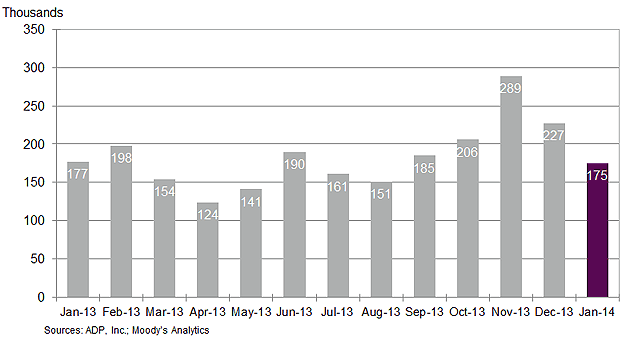 A review of the historical data from 2001 to 2014 shows that the greatest number of jobs was added in 2005 with figures at 335,800.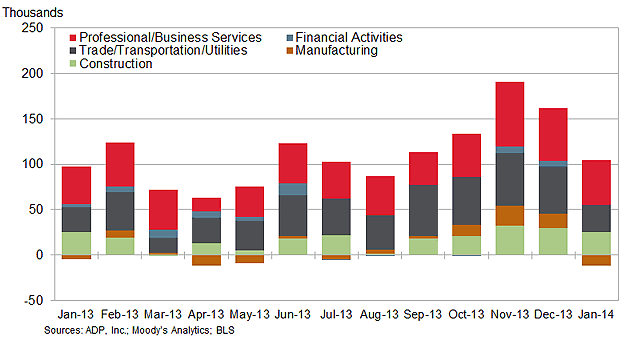 A more detailed analysis shows that manufacturing activities and financial activities lag behind other sectors slowing the pace of overall economic growth. The USD weakened against its major counterparts after the data was released.  Gold however surged to its highs not seen since January 27, 2014 hitting 1274.17.
Gold seems to be the winner in trading right now as maximum movement was seen in gold.
Investors are also waiting for the US ISM Non-Manufacturing PMI data coming out today at 10:00 AM EST.