Michael Kors Holdings Ltd. (KORS), a maker of designer clothing and handbags, will hold a secondary offering to let the company's biggest shareholder sell a stake valued at about $930 million.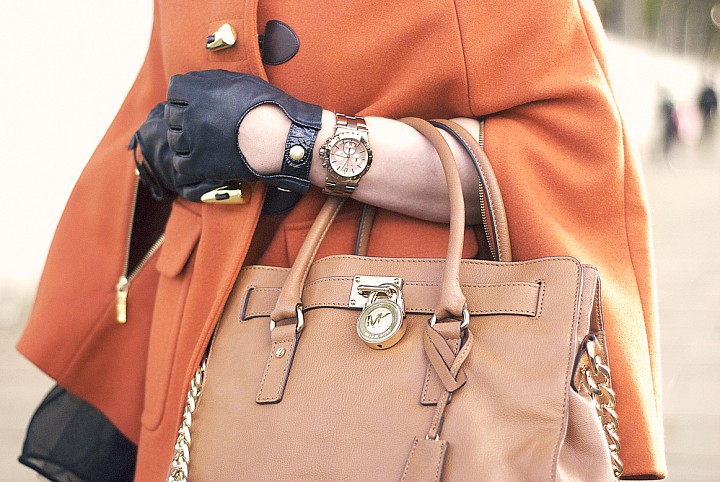 Michael Kors Holdings won't receive any proceeds from the stock sale, which will be managed by JPMorgan Chase & Co. (JPM), according to a statement. The 11.6 million shares in the offering represent the entire holdings of Sportswear Holdings Ltd., a founding investor in the company that owned a 5.7 percent stake. Sportswear Holdings' representatives on the board, Lawrence Stroll and Silas Chou, also will step down.
The move follows an almost fourfold gain in the stock since Michael Kors held its initial public offering in 2011. In recent months, concerns about shrinking profit margins have weighed on the shares. Chief Executive Officer John Idol also made a failed experiment to introduce fall products earlier in the year, hampering results.
Michael Kors fell as much as 4.3 percent to $76.50 in late trading after announcing that Sportswear Holdings was exiting its stake. That would bring the value of the holdings down to about $890 million, compared with $930 million at the close. The shares have declined 1.5 percent this year.
Michael Kors, which is based in Hong Kong, signaled last month that its gross margin will be about 60.4 percent in the current year, compared with 60.9 percent a year ago.
Smaller Board
Sportswear Holdings, which has been selling shares since 2011, will maintain ties with the company through its ownership in Michael Kors Far East Holdings Ltd., Idol said. The board departures will leave the company with seven directors.
"We believe we have a bright future ahead with continued opportunity for growth," he said.
The company declined to comment beyond the statement.
Michael Kors has built a following over the past decade with more affordable luxury: The company's handbags can cost a few hundred dollars, rather than the $800 to $1,000 or more that Louis Vuitton and Gucci charge. Its namesake designer also gained fame for appearing as a judge on reality show "Project Runway." The 55-year-old, who left his TV job in 2012, has a net worth of about $1 billion, according to the Bloomberg Billionaires Index.